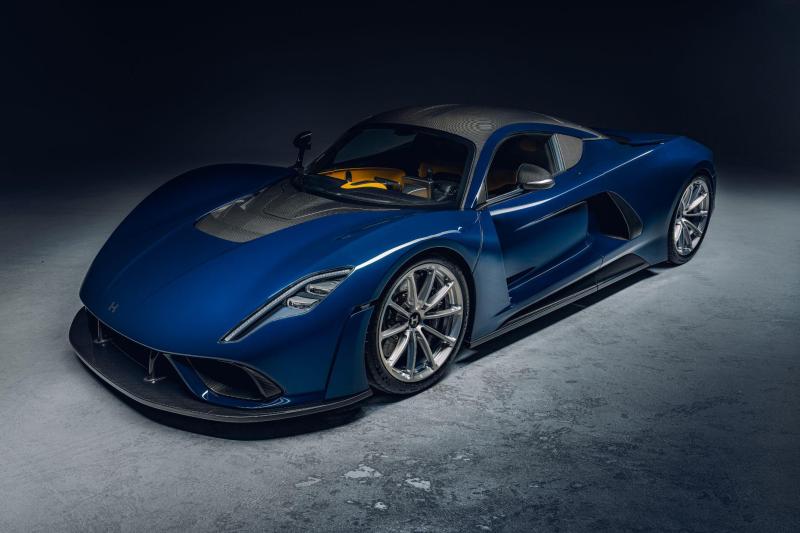 Hennessey Performance have unveiled production version of Venom F5 hypercar, just in time before scheduled customer deliveries in 2021.
Hennessey Venom F5 is brand new and fully bespoke from ground up - no awkward Lotus Elise heritage anywhere to be seen this time.
With $2.1 million dollar price tag and planned production of just 24 units, the Venom F5 will become instant collectible, just as well as ground-breaking (and shaking!) performance car.
F5 ...more