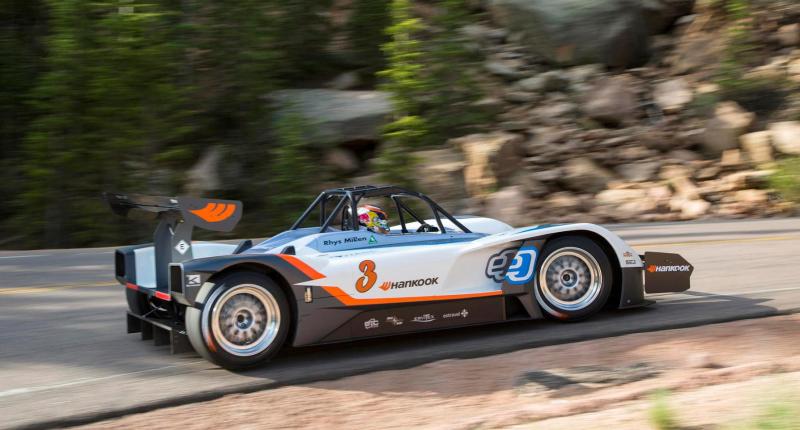 One of the more exciting annual events in motor-sports is the Pikes Peak International Hillclimb.
2015 may be a special year for the event, because there is a good chance of witnessing electric car winning in overall standings for the first time in the 93 year history of Pikes Peak.
The car in question is a purpose-built, 1386 horsepower, 2160 Newton-meter open-top prototype "eO PP003" built in Ogre, Latvia by the same people who brought us worlds first electric rally car OSCar eO.
The man behind the wheel and in control of all this electric power and torque is none other than professional rally driver and drifter Rhys Millen - the same Rhys Millen, who beat the 2-wheel drive Pikes Peak record with Hyundai Genesis Formula D car.
Last year electric car Mitsubishi Miev Evolution III came within few seconds of winning the overall classification. Due to low oxygen levels, combustion engines tend to loose power at high altitude. It is only a question of time when electric cars will begin to dominate events like this, and 2015 may be the year that marks the beginning of an electric era for Pikes Peak International Hillclimb.