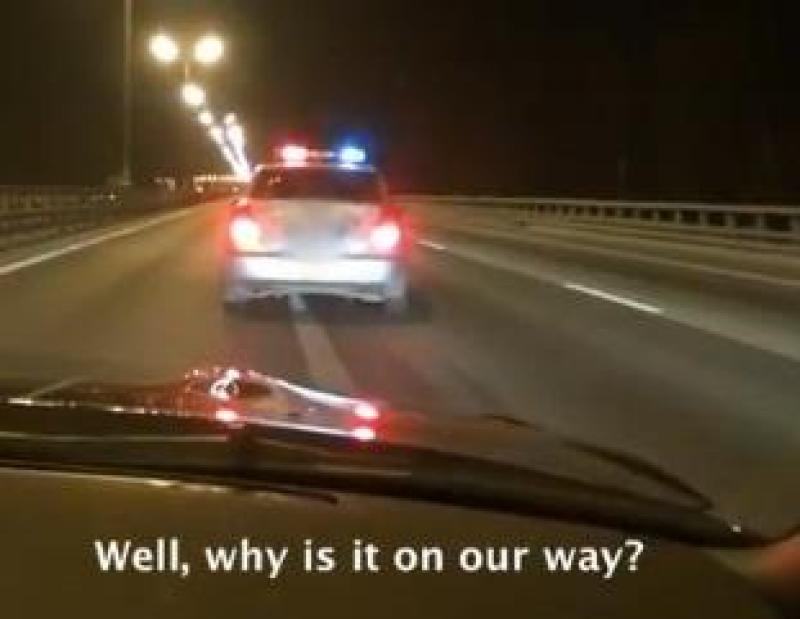 You've got to see these "dragtimes" videos where a group of reckless russian speed junkies are racing their overpowered (1000+ hp) supercars flat out on public road.
In this latest piece they are doing speeds up to 360 kph (225 mph) in a 110 kph (70 mph) zone and police is watching...
Police is not a problem if you've got enough money in your pockets. Russia is, arguably, world's most currupt country, certainly the most corrupt of ones I can think of. In Russia it would be unthinkable for a police officer to refuse a bribe or to fine someone who is close enough to the ruling mafia that runs the country.
Public safety is also not that terribly important - people is just one of those many "natural resources" that Russia has plenty of.
A few fatal plane crashes here or there, a few deaths in a 300 km/h car smash - that won't change the bigger picture, that's not considered a catastrophy. According to "them", not according to victim's families, not according to my moral standards.
If you're synical enough to disregard the tragedy and glaring unlawfulness of it all, this video is actually a great watch - as a car enthusiast I enjoyed it. God forgive me!