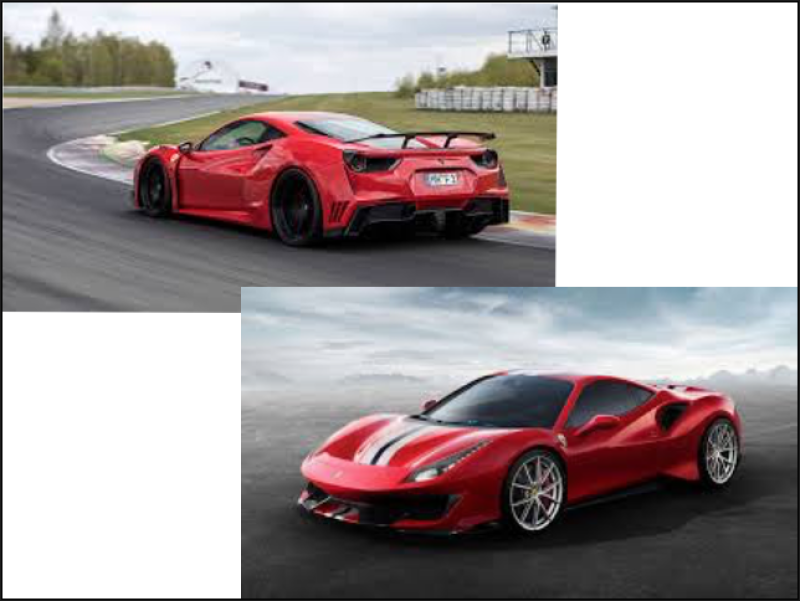 The 488 Pista, the replacement for the 458 Speciale with additional 50 bhp, more aggressive design, and better aerodynamics - is it really worth it?
The 488 Pista is equipped with the most powerful V8 in Ferrari History, but sometimes you could just do better - an example is the Ferrari 488 Novitec N Largo. It is more expensive, but it's worth it - Novitec adds additional 111 horsepower, yup, you read it right, it's 61 bhp more than the 488 Pista, and let's be honest, the Novitec N Largo does look slightly better than the 488 Pista.
Yes, the Novitec is limited to 22 cars worldwide but this shows that we have the capacity to make a car better than the original, and that we don't need to wait for a better version of the car to come from the manufacturer.
Update
Final specs for the 488 Pista are out, and now we can do real comparison between it and the tuned rival from Novitec.
Power
Novitec N-Largo has 732 ps (722 bhp)
488 Pista has 720 ps (710 bhp)
Torque
488 Pista has 770 Nm (568 lb-ft)
Novitec N-Largo has 760 Nm (561 lb-ft)
Design
(This is my personal opinion)
Cleanliness of Design: **
**Pista = 10
Novitec = 7
Agressivity of Design:
Pista = 8
Novitec = 9
Aerodynamics
Novitec has a bigger rear wing, however the 488 has the intake on the hood which adds a lot.
Conclusion
With this comparison i conclude that both of them have around the same performance, better design and aero with the pista, more horsepower and actually more weight for the Novitec.
Now i didn't want to say that Novitec is better than Ferrari, i just wanted to point out this small thing, but now with the real specs we can see that there is only 12 bhp difference which isn't much.
Ferrari is Ferrari, its the holy grail of racing, (pls americans, don't start hating on this) But we have to say that with the old specs it would've been a disappointment to have the official ferrari have 61 bhp less than a tuned car.