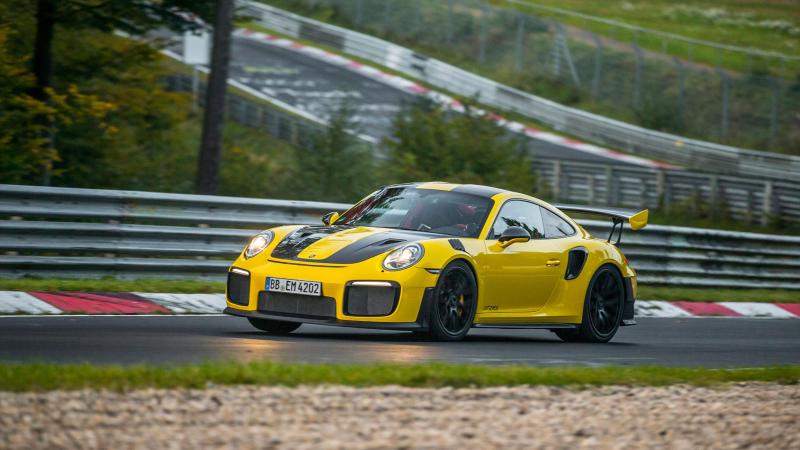 Porsche 911 GT2 RS in hands of test driver Lars Kern set the fastest ever lap at Nürburgring Nordschleife - 6 minutes and 47 seconds.
This makes the new 700 horsepower rear wheel drive 911 not only fastest Porsche ever (beating Porsche 918 by full 10 seconds), but fastest anything with a numberplate to ever produce a verified time at the Nürburgring.
And nothing comes close. Some publications are referencing the the 6:45.9 time by Nio EP9 as the absolute lap record, but we at FastestLaps know very well that EP9 was and probably still is not road legal and their efforts at Nürburgring were little more than dishonest marketing campaign aimed at more casual enthusiast who can't be bothered to read the small print.
Full announcement from Porsche here.