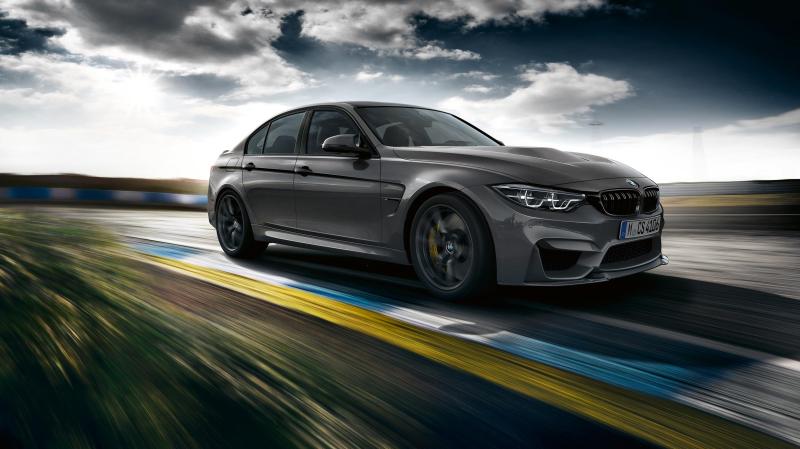 The 2018 BMW M3 CS made its debut earlier this week, and we might already know its Nürburgring lap time. First noticed by Motor1, a promo video posted to BMW M's YouTube channel says that the M3 CS ran around the Nürburgring in 7:38, and a BMW spokesperson confirmed that the time is legit.
While BMW didn't list a Nürburgring time for the M3 CS in any of its press materials, it has said its coupe counterpart, the M4 CS, ran a 7:38 at the German track. Under the skin, the M3 and M4 CS are virtually identical, and BMW quotes the same weight figures for both. Given that, you'd expect the two cars to run the same lap time at the circuit.
A 7:38 lap would mean the M3 CS matches the Porsche Panamera Turbo around the Nordschliefe, but it falls six seconds behind the Alfa Romeo Giulia Quadrifoglio. It's worth noting that the Giulia Quadrifoglio comes from the factory with ultra-sticky Pirelli P Zero Corsa Assymetrico tires. The M3 CS ran its Nürburgring lap on Michelin Pilot Sport Cup 2 tires.
In any case, 7:38 is a damn impressive result for the M3 CS. But we wonder if it's actually BMW's fastest four-door. We haven't yet learned what the new M5 does around the track, but we've got a feeling it'll be good.
Source: roadandtrack