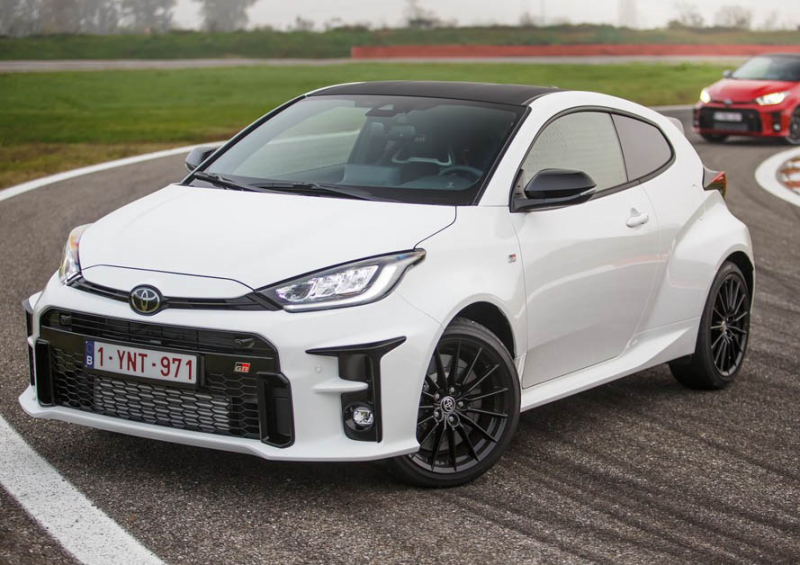 Recently car fans in Europe are lamenting that Toyota did not plan to release the 300 horse GR Corolla in Europe, and, due to regulatory requirements, GR86 will no longer be sold in Europe.
However, there is also good news - Toyota is developing a "harder core", lighter and faster GR Yaris - the GR Yaris Morizo.
Although GR Corolla is not sold in Europe, it is reported that its upgraded three cylinder engine will be installed on the current GR Yaris. Allegedly, Toyota will use the 300 horsepower and 400Nm torque version of the engine that appeared on the Corolla Morizo and was mounted on Toyota CEO's Akio Toyoda's personal GR Yaris. This should reduce 0-100 kph time from 5.5 seconds to 5 seconds for the basic version of the car, and it is likely that GR Yaris Morizo will also undergo weight reduction transformation.
Like Corolla Morizo, this new GR Yaris will not have rear seats, but will retain the sound system and basic air conditioning system. Also, the six speed manual transmission of GR Corolla Morizo will be reused, but it will not be equipped with drift mode or the three exhaust devices at the rear.