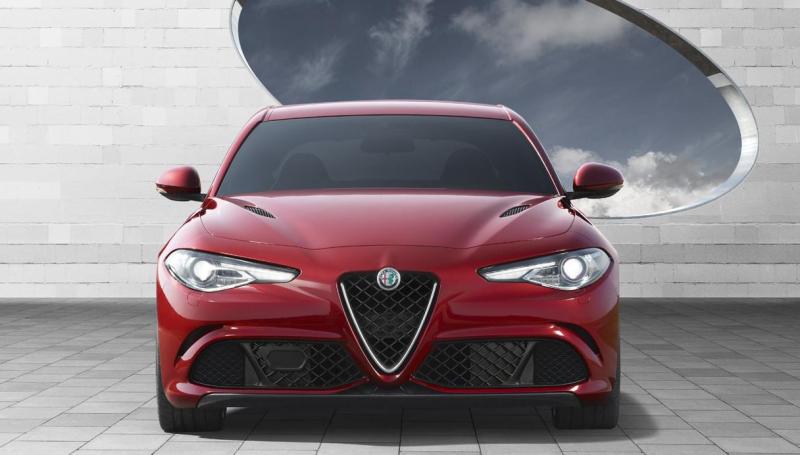 Move over, Ultimate Driving Machine! Italians are coming to spoil the German performance sedan party.
Everybody wants a piece of performance sedan market. Americans with Cadillac CTS-V and ATS-V, Japanese with Lexus IS-F and, at last, Italians with the brand new Alfa Romeo Giulia QV.
Giulia is a 4-door sedan built to compete in the heated BMW 3-Series / Audi A4 / Mercedes C-Class segment. "Quadrifoglio Verde" (QV) is the high performance trim and direct competitor with BMW M3, AMG C-Class, Audi S4 and Cadillac ATS-V.
The highlight of the QV is 510 ps twin turbo V6, which, according to Alfa Romeo, is designed by engineers with "Ferrari background". This engine is slightly more powerful than the inline-6 of BMW M3, and the Alfa is also lighter than its competition, offers perfect 50 - 50 weight distribution, double clutch transmission and torque vectoring.
Giulia is also not a bad looking sedan, even if it looks a bit like a BMW 3-Series post plastic surgery.