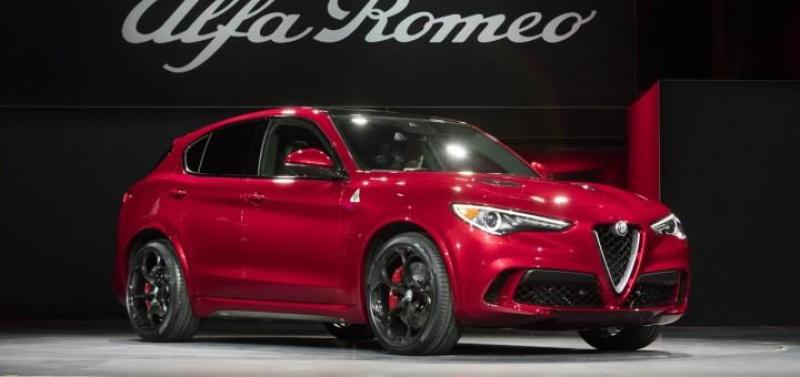 Performance SUVs are hot these days and all the luxury limousine brands (Jaguar, Maserati and Bentley) have developed one of their own.
Alfa Romeo are building a complete model line and have big plans for North American and European markets.
For any chance of success in North America, Alfa do need an SUV, preferably one that can trade punches with BMW X-Series and Porsche Macan.
This is what Stelvio is for - think of it as a blown-up Alfa Romeo Giulia with same powerful twin turbo "heart" - Alfa claims 500+ horsepower and "class-leading" 3.9 seconds to 60 mph, which is actually nowhere near class-leading if you consider Tesla Model X.
More importantly, Alfa estimates 7:59 laptime around Nürburgring, which would be faster than their own sportscar 4C and any other SUV.