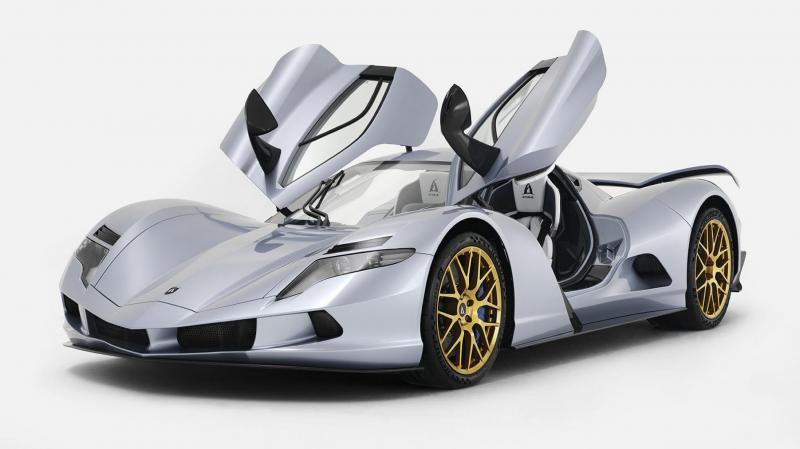 After a long wait, the Aspark Owl from Japan has been unveiled. The automaker says their new Owl Hypercar is both the fastest accelerating car and the most powerful electric hypercar in the world. Four electric motors power the Owl. Which produce a total of 2012 horsepower slightly more than the 1973 Lotus Evija. The Owl has a max rpm of 15,000. The battery is a centrally mounted 64 kWh lithium-ion battery which holds onto a total power of 1300 kW.
The acceleration of this car is mindnumbing. According to the manufacturer the Owl will run from 0 to 60 mph in 1.69 seconds and 0-300 km/h in 10.6. Furthermore, it has a top speed of 248.5 mph(400 km/h). The numbers would not only make it the quickest production car ever but groundbreaking car when it comes to BEV's top speed's. The Owl has 280 miles(450 km) of range on the outdated NEDC testing cycle.
50 Examples of the Aspark Owl will be created for the world. Each being the entirely customizable base price is set at 2,900,000 Euro's which is about $3,194,000 US. Delivers are expected around Q2 2020.
https://fastestlaps.com/models/aspark-owl
https://asparkcompany.com/aspark-owl-the-fastest-full-electric-hypercar/