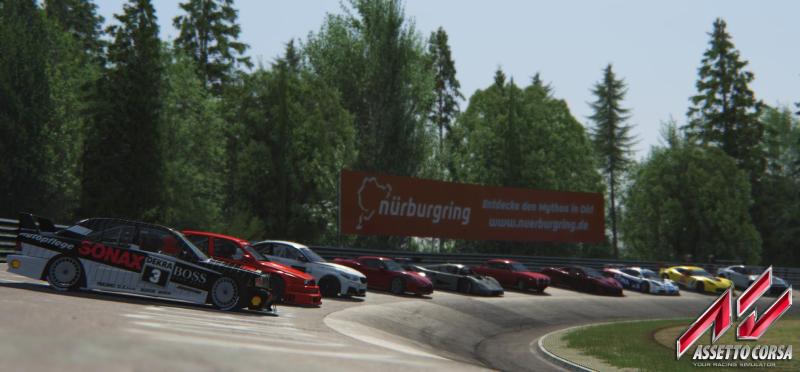 Great news for all PC driving simulation fans - the long awaited "Dream Pack" DLC for Assetto Corsa has just been listed for preorder on Steam.
The "Dream Pack 1" will be available for download on March 11th and will feature 10 new cars - McLaren P1, McLaren F1 GTR, Nissan GT-R GT-3, Mercedes C9 LM, Mercedes 190E 2.5 EVO II, Alfa Romeo 4C, Alfa Romeo GTA, Alfa Romeo 155 Ti V6, Chevrolet Corvette C7R GTE and BMW M235i.
DLC will also extend the track selection with the first laser scanned Nurburgring Nordschleife in PC sim racing.
The name "Dream Pack 1" suggests more "Dream Packs" to follow. Indeed, according to http://www.assettocorsa.net: "Other brands and models have been already scheduled to be produced during 2015, to enlarge your collection even more!"