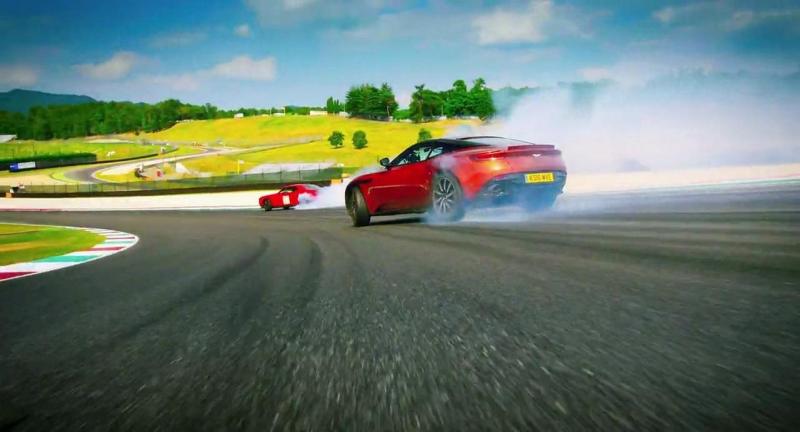 The Grand Tour is back in United Kingdom and back on form producing road car laptimes.
This time in the beautiful, fast flowing Mugello circuit in Italy.
The new Aston managed to beat the 700+ horsepower Hellcat by 0.44 seconds - 2:18.35 for the "cultured" Aston Martin DB11 and 2:18.79 for the "wild and un-cultured" Dodge Challenger SRT-8 Hellcat.
Both cars were driven relatively cautiously and recorded laptimes approximately 4 seconds below optimal pace.