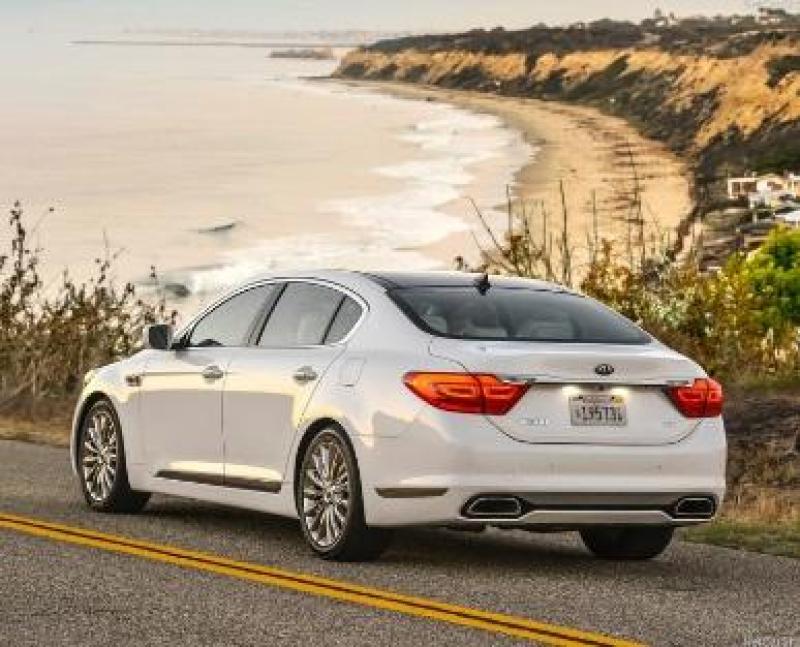 BMW fanatics, be warned - no more KIA jokes! South Korea's second largest automotive make has just presented it's first full size luxury offering - the KIA K900.
It is built on Hyundai Equus and Genesis platform and shares its overall dimensions and shape with the Equiis.
Just like Equus, the K900 (not to be confused with KIA K700/Hyundai H100 pickup truck) is generously equipped and can be considered a luxury car, worthy to compete with full size sedans from Lexus and European brands.
If KIA was entering this full size "luxo" market 10 years ago, people would laugh and find it hard to believe. Today everyone seems to be very understanding and, for many, the K900 is no surprise, after they have witnessed Hyundai's debut of Equus and KIA's existing model lineup which is very strong and has seen good reviews.