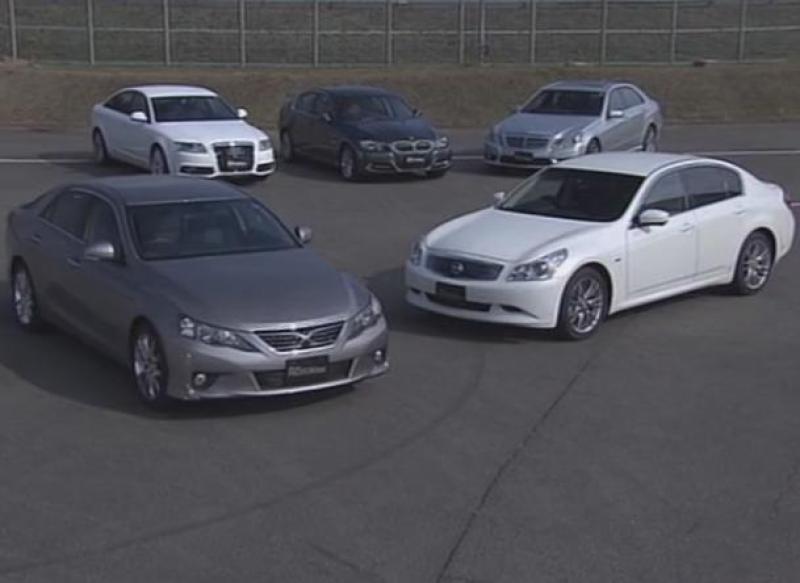 Best Motoring 02-2010 is out, I've just seen it and for those who haven't, I will quickly sum up what kind of races and laptimes you can expect from it.
The second Best Motoring DVD of 2010 features two races - the first one is 3 lap Tsukuba duel between Japanese Civic Type-R and European Type-R. Apparently the Euro version is something new in Japan. I wish we had the Japanese version eventually sold here in Europe too.
The second race is a lot bigger in every respect because they compare five mid-size premium sportsedans - Audi A6 3.0T, BMW 335i (facelifted 4-door), Mercedes E350, Nissan 370GT and Mark X 350S (Toyota with a big "X" where the conventional logo has to go). These 5 fine four-doors compete in 5 lap Tsukuba race and in addition to that Best Motoring also measures and compares things like fuel economy, top speed and 1/4 mile + 1km acceleration.
I have already added two laptimes from this DVD but additional one or two might follow when I finally figure out the answers to such age old fundamental questions as "What's the difference between E350 and E350 CGI" or "Should we add laptime of facelifted 335i in original 335i page."