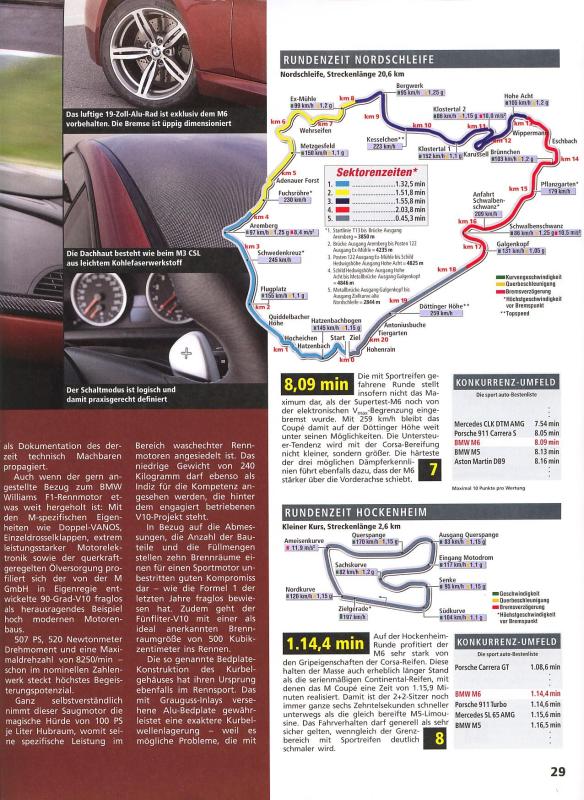 BMW M6 E63 (2006) have Nürburgring nordschleife lap time 8:09 and Hockenheim short lap time 1:14,4. This lap time is old but important. BMW M6 E63 is beutifull, very fast and super comfortable and very daily practical supercar. BMW M6 E63 is superfast supercar and supercar which is very comfortable and practical for the road. BMW M6 is great.
This lap time was set from test driver Horst von Saurma im Sport auto magazine Germany 12/2005
Please added BMW M6 E63 lap time 8:09 on the Nürburgring nordschleife and lap time 1:14,4 on Hockenheim short.