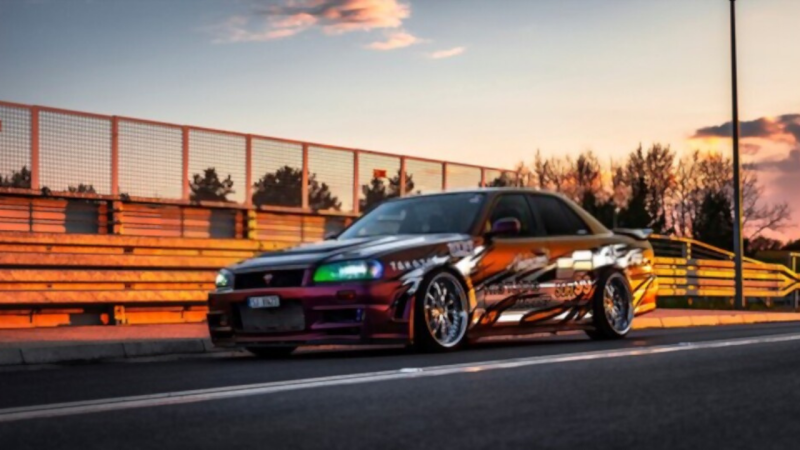 Many people have wished to own an imported JDM (Japanese Domestic Market) car such as the legendary Nissan Skyline GT-R. Many of these cars are now legal to own in the United States, and enthusiasts are snatching them up left and right. If you're looking to buy jdm imports car, there are a few things you should keep in mind. That "deal" Skyline may not be what it appears to be due to hidden rust (a common issue) or the shady way it was brought into the United States. Any reputable importer or dealer will allow you to inspect the vehicle and provide all necessary paperwork. Be patient in your search for the right car and in protecting your investment in the long run.
Here are a few things you should know when buying an imported JDM car.
Make Sure The Car Was Legally Imported
This may be the most important factor of all. The importation of cars 25 years or older is legal in the United States, but just because a car meets that age requirement doesn't mean the importer followed all of Customs' procedures. A car that has already been registered is a good place to start, but it is not guaranteed to be legal on that basis alone. Request to see all paperwork and documentation for the vehicle you want to buy. The car will never be considered a legal motor vehicle if it is not properly cleared.
Make Sure The Car Is Rust-Free
Many sellers conceal rust on the underside of a car with black paint. This is a common practice not only among Japanese car owners, but also among auctioneers, car brokers, importers, and even resellers in the United States. If you notice that the car's underside has been painted, ask to see pictures of the underside before it was painted to ensure that it was done to preserve rather than conceal. If you suspect a cover-up, the best course of action is to walk away and look for another car.
Rust not only jeopardises a vehicle's structural integrity, but it also practically destroys its value. If you happen to end up with one of these rust buckets, the only thing you can do with it is salvage it for parts. Because you're dealing with older vehicles that may have been subjected to a lot of rain or even flooding, rust can be a major issue. Examine the undercarriage (especially the frame rails) and be prepared to get a little dirty. You'll need to slide underneath the car and thoroughly inspect its underside for rust (it might be wise to bring a good flashlight with you).
Inspect the car thoroughly for previous damage.
There is no real VIN history when dealing with imported JDM vehicles. Even if the dealer assists you in piecing together the vehicle's history, you're still dealing with a vehicle that is at least 25 years old. It can be difficult to get the whole picture, so it's up to you to inspect the vehicle for previous damage.
You'll have to look in all the nooks and crannies for signs of damage. Examine the trunk floor carpeting, the seams where the quarter panels are attached (you want to make sure they're factory panels, not aftermarket panels), and the inner panels under the hood. Inspect the core/radiator support for dents, bends, twists, or other signs of damage. Check the undercarriage for damage as well—the pinch welds and frame rails are the places to look.