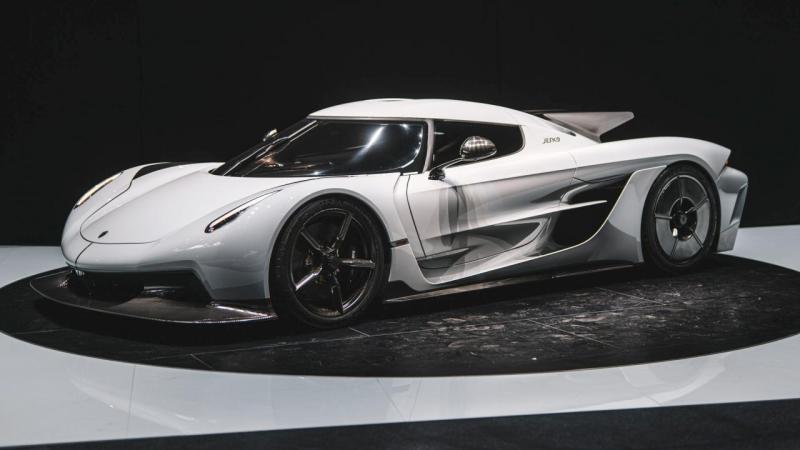 As we all might know, the Geneva Motor Show was shut down over fears of COVID-19, and all manufacturers were left with a car they needed to reveal. So they did it on their own. Here are some of the highlights.
Koenigsegg unveiled their first AWD car and first 4-seater, the Gemera. This car was shocking, mainly because it utilizes a 3 cylinder twin-turbo with 600 horsepower, and 3 additional electric motors to produce a grand total of 1700 horsepower. 0-60 is in 1.9 seconds, and the engine doesn't have camshafts.
Koenigsegg also took the time to reveal their top-speed record car, the Koenigsegg Jesko Absolut, a lower-drag version of the Jesko that debuted last year.
Porsche unveiled the new 911 Turbo S. Boasting a huge boost in power from the last generation, this one has 640 horsepower and 590 lb-ft of torque. Although it weighs a bit more than last year, Porsche is promising 0-60 in 2.6 seconds, which is already 0.3 seconds faster than last year.
Bugatti unveiled the new Chiron Pur Sport, which is basically a handling-focused Chiron with some tweaks. Mainly an absolutely huge 74 inch wide wing. The car also weighs about 50 LBS less too, and it's quite a bit stiffer in the front and the rear. Basically, while the Chiron SuperSport was focused at top speed and straight-line speed, this is focused on handling. Not as much as the Divo of course, because that's a different model according to Bugatti.
McLaren unveiled the newest car in their Longtail series, the new McLaren 765LT. Based off the 720s, it's basically a successor to the 675LT. It finds itself with 765 PS, or 45 more PS than the standard car. The car is also 80 kg (180 lbs) lighter than the 720s. The interior is stripped out and ripped straight out of the Senna, and it's got the Senna's brake discs and calipers. It also has many body modifications and ducts everywhere, but despite the added drag, it will still do 0-124 mph in 7.2 seconds, a good 0.6 faster than the 720s.
A day after everyone else unveiled their cars, Aston Martin unveiled the new V12 Speedster, which as the name implies, is a V12-powered speedster. It's got 700 horsepower and 555 LB-FT, and it looks like a frickin Cold War nuclear bomber. Much like the McLaren Elva, except the McLaren has a fancy "active air deflector", but this Aston isn't for wimps. It's got a good ol' fashioned V12 and no windshield.