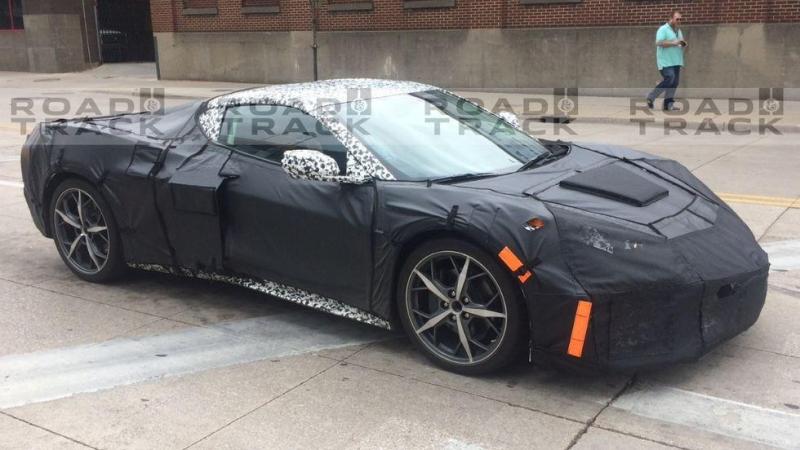 This mule proves that the mid-engine Corvette, or mid-engine GM Supercar in general, is real. Judging by the photos it looks like this car is designed to compete directly with the 911 Turbo S. Or getting excellent data from on of the best cars on sale to date(I wonder if they will incorporate rear wheel steering).
These mid-engined Corvette prototypes (there were three of them) were caught travelling through south-west Michigan with a Porsche 911 Turbo S in tow. The pictures from Road and Track give us best look yet at the upcoming Corvette design, hopefully to be revealed as early as the 2018 Detroit Auto Show.
It will be interesting to see what new drive-train options this car will introduce and if GM finally move to dual overhead camshaft system, instead of pushrods.