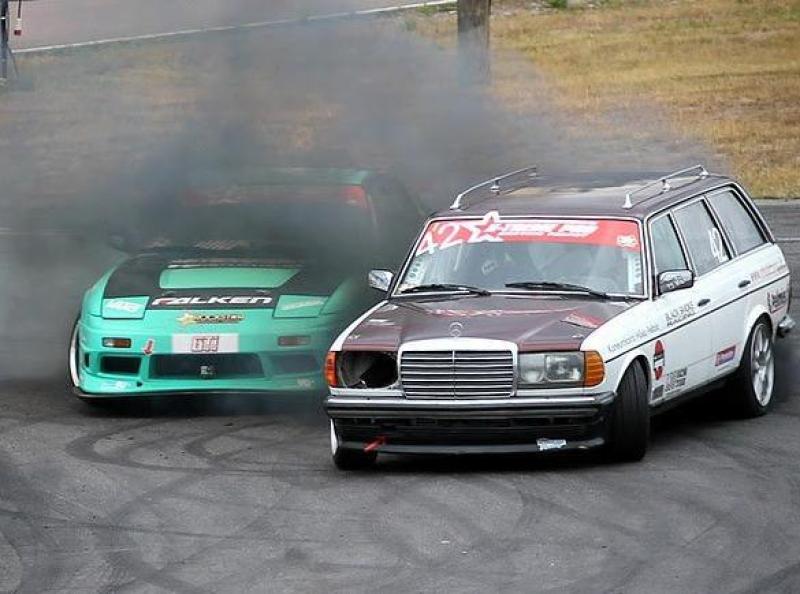 This is bizarre. An antique diesel Mercedes-Benz estate shows up for a drifting show and, literally, smokes all the competition!
This is no BMW M3 or Nissan 200SX - it is clearly not your typical boy racers drift car. But don't forget the old Benz still has a rear wheel drive layout and those classic Mercedes-Benz diesels are as robust as if made of solid piece of iron. Which, actually, helps a lot when you decide to fit it with a turbine so big that it would only be appropriate for a full size semi.
The footage is from a drifting event held couple of weeks ago in Bikernieki - the only full size road course in Latvia. The car belongs to a very appropriately named drift team from Finland - "BlackSmoke Racing".
So, next time you try to cut off "that old man's w123 estate" at the traffic lights, make sure it has both headlights first!