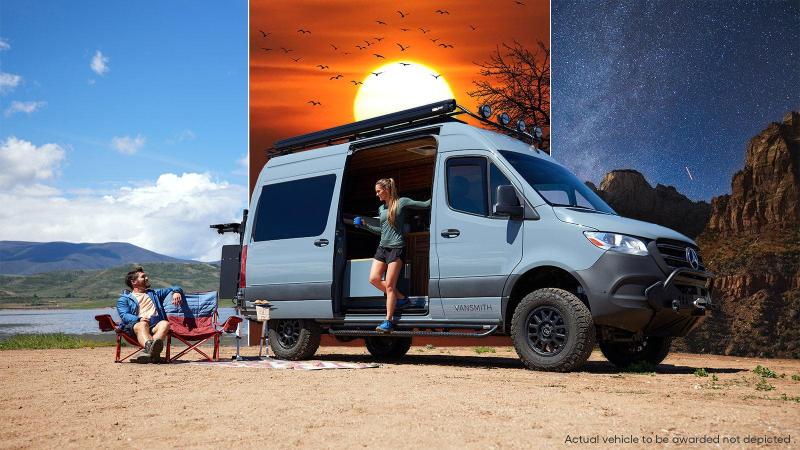 I don't usually talk about this, and I've almost never criticized the UAW, but building cars with help from the United Auto Workers sure has a flaw attached to it. Today I will be talking about the one big disadvantage with building cars and trucks at a union plant. Why does Mercedes do it? Why does BMW not do it?
To the contrary, Mercedes (and Volvo-Polestar, too) have leaned more on the 'general' side like Volkswagen and Tesla, rather than on the 'sport-luxury' side like Audi-Porsche and BMW-JLR. Mercedes is well known for its famous Sprinter van, and Volvo is well known for its durable semi-trucks, neither of which are particularly luxurious but still come at a relatively "hefty" price tag compared to others in their respective segments.
If you're a big-name European luxury automaker like Mercedes, then building cars in a union plant ISN'T a good idea because you have to compete with BMW and Audi and set your cars at the same price points as them, or sometimes a bit higher since Mercedes typically is known more for premium features than sport features.
The one problem with that is you (and I'm talking about YOU, Mercedes-Benz!) are earning HUGE PROFITS on overpriced SUVs that are built in your US assembly plants in Alabama and South Carolina. You are earning more than what your united auto workers are paying you. You're exploiting your workers to that huge disadvantage when you build a luxury car, truck or van.
With that being said, I am not blaming Mercedes-Benz entirely. If Audi and BMW were to completely end production of automobiles in North America, Mercedes-Benz would downprice their US-assembled vehicles to rival Cadillac, Lincoln and Lexus. Honestly, the same can be said for Volvo. (By the way, I just found out that Lexus, aka Toyota, supports the UAW.)
Part of this is why the CEO of Mercedes-Benz and its customer service both are not as willing to take your complaints seriously as BMW and Porsche are, especially when it comes to the discontinuation of iconic high-performance 6-cylinder and V8-powered passenger cars (M3 and M5 are keeping I6 and V8, but C63 AMG and E63 AMG both are utilizing hybrid I4 very soon).
It's the UAW's fault for pushing the EV agenda on us. Not Tesla's. And certainly not Mercedes-Benz's.
The reality is that when production of current generation oil (pretty much 5000 years old already) ends, a next generation of it will come and most 6- and 8-cylinder cars as well as turbocharged cars will be required to run on ethanol fuel. Soon, the poor will get only the electric cars, and only the rich will get the gas cars.