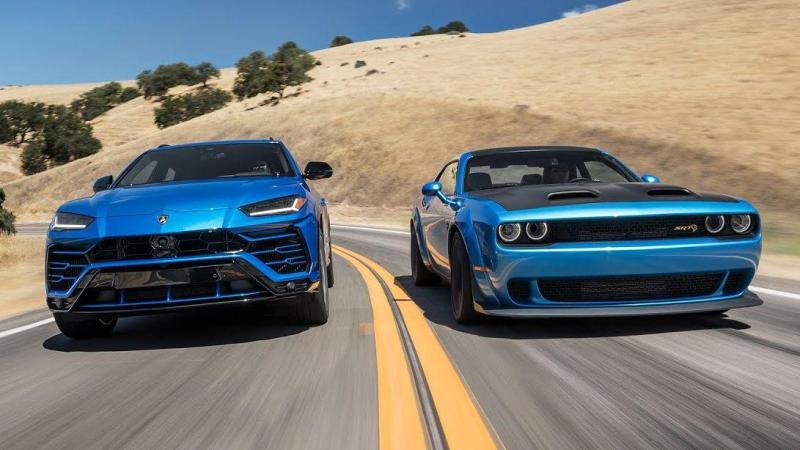 Will the stronger always win? This is what the MotorTrend magazine has been looking for.
They got a Lamborghini Urus and a Dodge Challenger Hellcat to follow up on the issue. They didn't just test the acceleration they took the two beasts to Laguna Seca - the legendary strip of asphalt in central California, where they could really test what these cars are capable of in corner combinations like the famous "Corkscrew".
Between these two cars the V8 engine is the only common point and nothing more. The Urus has a four-liter twin turbo engine with 641 horsepower and 850 Nm of torque, the Hellcat Redeye Widebody - 6.2-liter supercharged hemi making 797 horsepower and 957 Nm of torque.