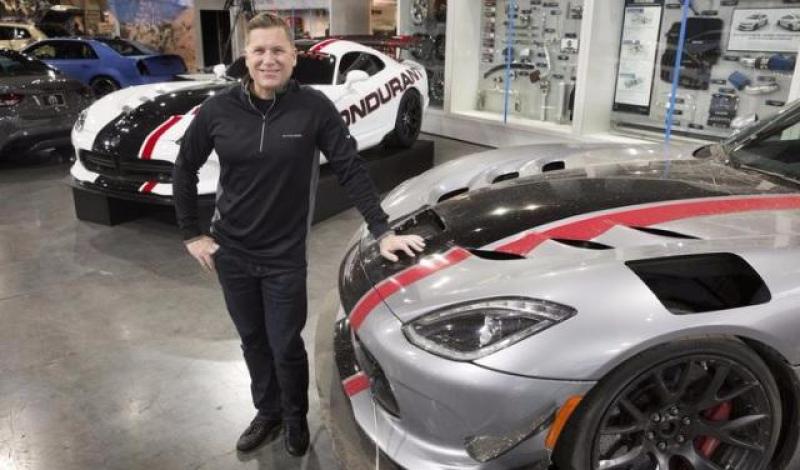 Fiat Chrysler Automobiles (FCA) have released a series of onboard videos with 2016 Dodge Viper ACR setting a hot lap on 14 tracks across United States.
All 14 laptimes are claimed to be new production car records. 12 were driven by SRT vehicle dynamics and development engineer Chris Winkler, remaining two by Randy Pobst (resident race driver at Motortrend) and Tommy Kendall.
The Lagune Seca time of 1:28.65 is faster than both Porsche 918 and McLaren P1, and 1:21.24 at Big Willow also beats Porsche 918 record. And not just beats it - demolishes it by 2.3 seconds!
This is what happens when a fast car is driven around track by someone who has lots of experience with it (factory test driver), knows where the limits are and is not afraid to test those limits.
Watch the video here.
Here is a list of laptimes FCA just published:
1:28.65 @ Laguna Seca (onboard) Beats 918 and P1!
1:26.54 @ Road Atlanta (onboard)
1:10.89 @ Waterford Hills (onboard)
1:06.21 @ Nelson Ledges (onboard)
51.17 @ Motown Mile
1:31.91 @ GingerMan Raceway South Haven (Mich. / Extended Length) (onboard)
58.37 @ Pittsburgh International Race Complex
1:22.09 @ Grattan Raceway (onboard)
2:40.02 @ Virginia International Raceway (onboard)
1:21.24 @ Willow Springs (onboard) Beats 918!
1:16.98 @ Motorsport Ranch
1:47.70 @ Buttonwillow Raceway Park
1:33.75 @ Inde Motorsports Ranch (Configuration 4)
1:05.53 @ Daimler-Chrysler Proving Grounds (onboard)