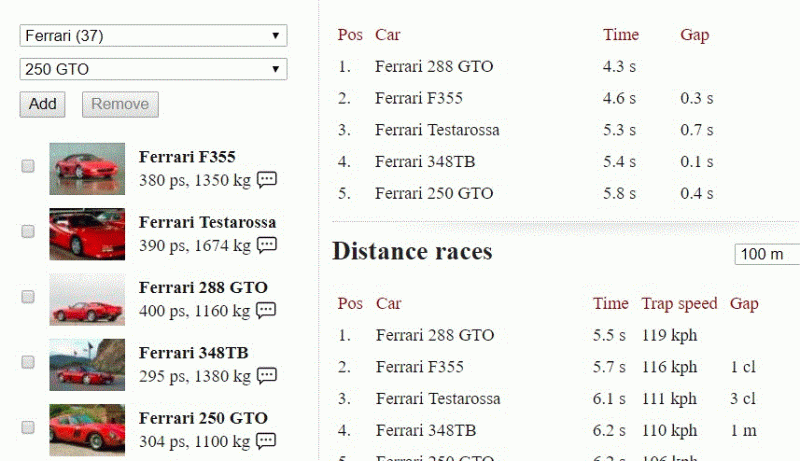 Why burn expensive rubber at the dragstrip when you have online tool that reliably predicts dragrace outcome, based on real acceleration data?
DragRace.me is a tool I wrote 8 years ago and later replaced with different type of website for pre-calculated acceleration data.
Recently I decided to reanimate this old project and make it compatible with current FastestLaps data service.
Unlike 8 years ago, today there are much more vehicles in Fastestlaps.com database which are suitable for acceleration time calculations.
The tool allows to compare up to 8 vehicles in standing, rolling and distance acceleration (dragrace times), and allows to switch between metric and imperial (US) units of measurement.