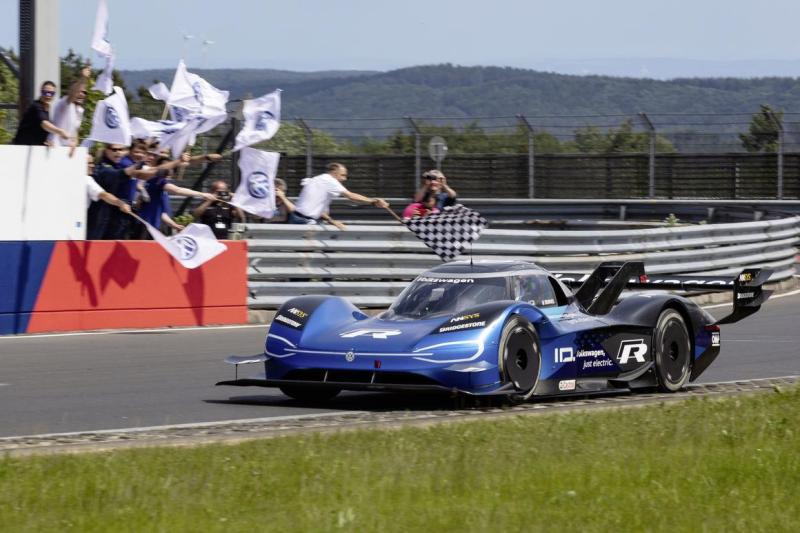 The VW I.D. R prototype race car, originally developed for Pikes Peak hillclimb, with Romain Dumas behind the wheel, set a 6:05.336 lap time, beating previous electric car record by 40 seconds.
That previous record was held by Chinese Tesla wannabe Nio and their Ep9 supercar. Nio, by the way, just like Tesla, are experiencing economic troubles, having expanded too quickly in the electric car boom years. Comes with the territory of being "Tesla-like", I suppose.
As "I.D. R" is not legal to drive on roads, we will not see it in the Nürburgring ranking.
It also has ugly and confusing name and you probably wouldn't want to see it on top of the laptime list anyway.