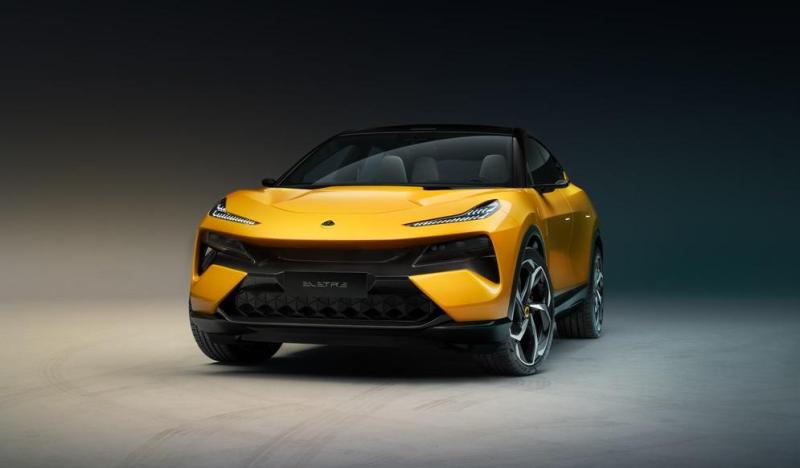 On March 29th Lotus revealed their first ever SUV - Lotus Eletre, along with a brand new electric vehicle platform which will serve as basis for future Lotus cars.
To my eye this seems like rather cool looking crossover design with similar proportions to Lamborghini Urus. Lotus call this "world's first electric hyper SUV" and with power outputs "starting at 600 hp", it sure will be one of the fastest crossovers ever, even if not the "world's first anything", considering that Tesla Model X Plaid still exists.
My issue with Lotus is not their bold marketing language, but rather the cognitive dissonance in sportscar brand building large and heavy SUV.
Many brands have already made this "deal with devil" in the past, but the case of Lotus seems to dissonate with me more than others.
Could you imagine 15 years ago the idea of Lotus entering "green" SUV market, after Ferrari, Maserati, Bentley, Aston Martin, Lamborghini have already done the same?
While Lamborghini has history of making tractors and Italian version of HUMVEE, the idea of Ferrari "jeep" would seem preposterous. The case of Lotus Eletre is perhaps even worse, because of Lotus history.
Lotus cars originally were lightweight and small sportscars with little or no comfort or interior space. SUV, by definition, is exact opposite of this.
No matter how fast or great handling Eletre and its new electric platform will be, it will have nothing in common with Lotus cars of past. When technology allows to build electric SUV faster than lightweight sportscar from 20 years ago, you still have a choice in how to apply this technology and whether to use it in building tall and heavy cars with 15 speakers and 5 TV screens, or small track cars with no carpets and wind-up windows.
If Colin Chapman, Lotus co-founder, was starting out today, he would still build lightweight sports cars - with piston engines or electric motors. This was how Lotus established itself in the very competitive auto industry, which usually leaves no room for small players with limited capital.
SUV market is already in no shortage of supply and, ironically, the main attraction of Eletre is the lightweight sportscar and racing car history of Lotus.
In competitive market you have to choose a niche, not cover as many segments as possible with mediocre products. Brand perception changes and decays over time, if not reinforced or diluted with conflicting signals. After a decade of SUVs, Lotus will be just another SUV company. Should they decide to refocus on doing what made them famous, some of the credibility and appeal will be lost.