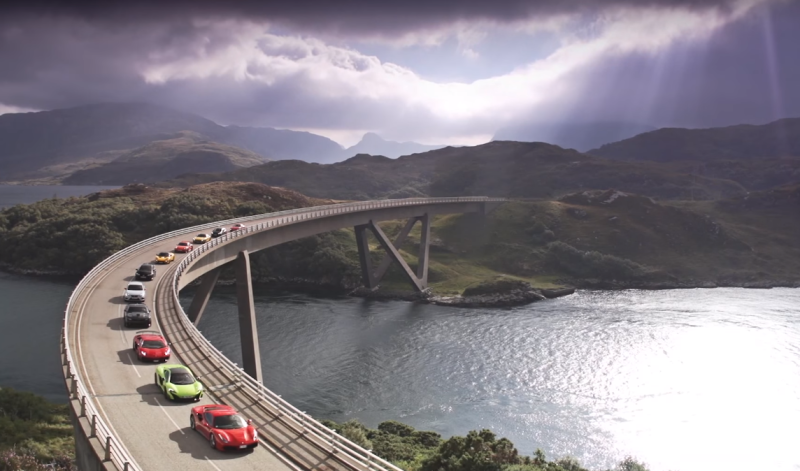 EVO released a half-hour film titled "EVO Car of the Year 2015" where editors reflect on high and low points of each of the 11 nominees and the making of "Car of the Year" itself.
I am sure you can read about the good and bad of each car in great detail when you order a copy of EVO magazine. For me personally, knowing the opinion of automotive journalists is not as important. I may upset certain people by saying this but, in my opinion, the photography and film work in this particular feature is more valuable and enjoyable than the actual written and spoken journalism.
Location choice was perfect and the tear-inducing beauty of Northern Highlands made me want to visit Scotland more than ever.
Watch the film here.
Cars included were:
Lamborghini Aventador LP750-4 SV
McLaren 675LT
Porsche 991 GT3 RS
Porsche Cayman GT4
Ferrari 488 GTB
Chevrolet Camaro Z/28
Lotus Evora 400
Mercedes-AMG GT S
Peugeot 208 GTi by Peugeot Sport
SEAT Leon Cupra Sub8
Honda Civic Type R