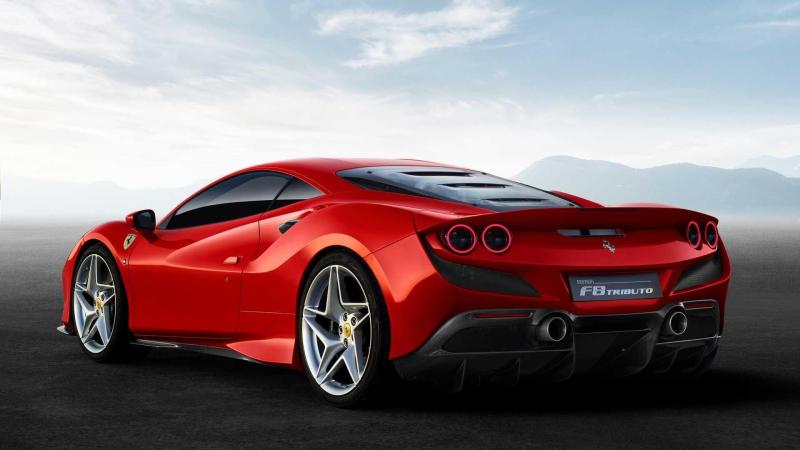 Ferrari have unveiled what appears to be a "refresh" of it's mid-engine turbo-charged V8 488 GTB and called it the Ferrari F8 Tributo.
The 488 GTB is already more than 3 years old and during this time supercar market has heated up like never before - demand is high and growing prices in new and used car markets do little to soften the appetite for supercar investment.
When there is demand, there will be supply, and Ferrari is not the only manufacturer with both the name and product worth investing in. McLaren, Lamborghini and Porsche - all have fantastic mid-engine offerings, especially McLaren who seem to be the car to beat on track with the McLaren 720S.
In competitive market headline figures like power, top-speed and Nürburgring lap times matter great deal, and and ever increasing expectations from engine performance have transformed what used to be a 500 hp sportscar class (Gallardo, 430 Scuderia, 458 Italia, Audi R8 V10) to 600 horsepower (488 GTB, Huracan, McLaren 650S) and now the new 2019 700 class (488 Pista, 720S, ZR1, Aston Martin DBS etc.). Ferrari are keeping up by adding 50 horsepower to the F8, making it just as powerful as 488 Pista and 720S. 720 seems to be the magic number.
Judging by the press photos, it appears like the F8 shares the same foundational platform as 488 GTB/Pista and therefore the same aluminium monocoque. Despite this, the F8 will be lighter - Ferrari claims significant 40 kg weight savings, which should narrow the "weight gap" between Ferrari and McLaren. This weight gap will likely never get closed completely, unless Ferrari abandon the aluminium construction and develop a brand new carbon composite platform.
Calling F8 is mere "facelift" won't do it justice. Better term to describe it would be "evolution". If 488 GTB was revolution - a clean slate design with zero shared parts with 458 Italia, F8 is next iteration in refinement of the 488 GTB, with significant cosmetic, interior and powertrain changes.