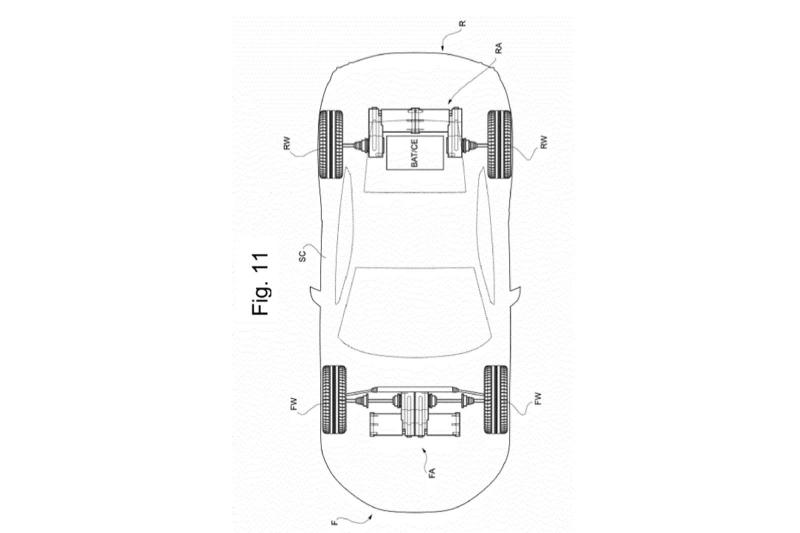 Ferrari, according to carbuzz.com, is developing an all-electric supercar. This is according to a patent filed by Ferrari S.p.A. for a "motor vehicle comprising an electric axle".
The patent basically describes that there are four electric motors driving four wheels, with each motor being independent from one another, granting this car torque vectoring on all four wheels.
A four wheel drive electric Ferrari. Enzo is rolling in his grave. Of course, this design does allow for four-wheel torque vectoring, which is very impressive, like the Acura NSX's front wheels.
In Ferrari's design, it is mentioned that it can also accommodate a hybrid setup, but this design seems more oriented for an all-electric setup.