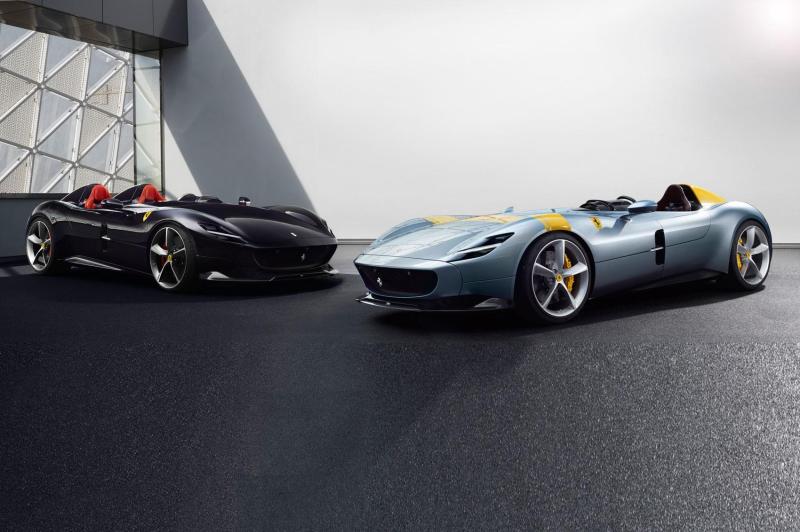 Ferrari have just introduced new special edition front-engine open-top sportscar - the Ferrari Monza.
The name "Monza" is not new - it was already used for conceptually similar race car in 1950s (watch this awesome Jay Leno's Garage video of Admiral Robert Phillips and his original 1955 Ferrari 500 Mondial S2). The big difference between original Monza/Mondial and 2018 car is that former uses small displacement four cylinder engine, instead of the typical Ferrari V12.
The new Monza appears to be based on Ferrari 812 Superfast with the same 800+ horsepower naturally aspirated V12. What's not shared with 812 is obvious - all body panels are new and bespoke with no roof and no wind-shield.
Ferrari will build no more than 500 Monzas, offering two versions - Monza SP1, a single seater and Monza SP2 with a passenger seat.
As you would expect for a special edition Ferrari in 2018 car price bubble, all Monzas are already sold.