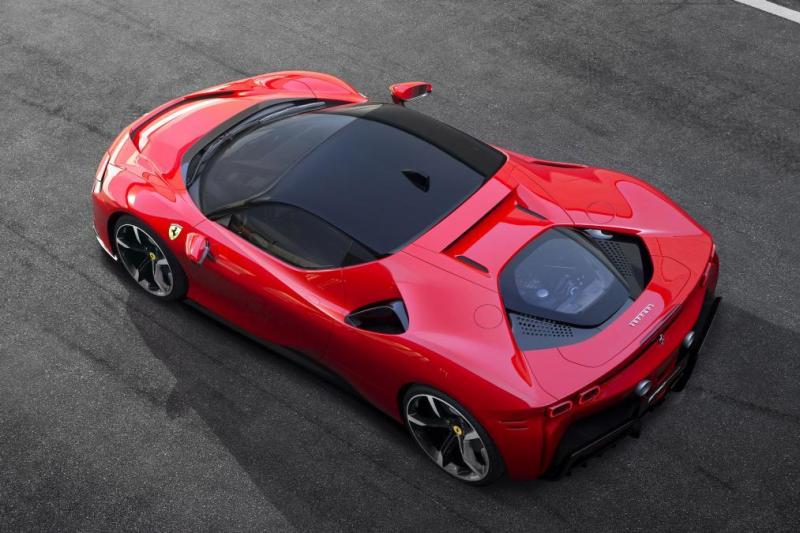 The Ferrari SF90 Stradale, which borrows its name from current F1 car, will be the most powerful Ferrari ever.
Ferrari are refreshing entire model range this year, starting with F8 Tributo and now the hybrid SF90 Stradale.
SF90 will use enhanced 4 liter version of the twin turbo V8 that Ferrari use across the model range and introduced with 488 GTB and California T.
This V8 engine just won "Internatial Engine & Powertrain of the Year" award for the fourth consecutive year.
SF90 will also be powered by 3 electric motors - 2 driving front wheels and one augmenting the combustion engine. Ferrari claims it will do 25 km (15.5 miles) in full electric mode - not muuch different from Porsche 918 which can do 20 km.
Ferrari have also released performance figures, including a Fiorano lap time, which is fastest ever, beating LaFerrari by 0.7 seconds.