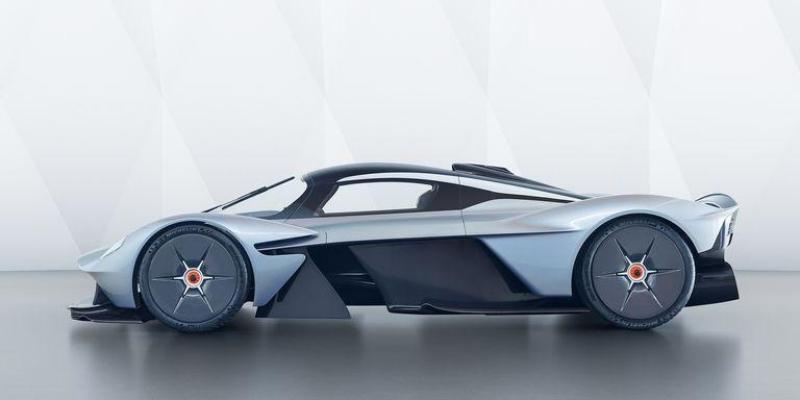 Here is Road and Tracks official first look at the new Aston Martin Valkyrie. Aston Martin just recently released number of images and details on a nearly-production-spec Valkyrie. This could definitely be a LMP1 car for the road. Road and Track reported, based on sources familiar with the Valkyrie's development, that the car would produce 1130 hp from its naturally aspirated 6.5-liter V12 and will weigh around 2,270 lbs. Aston Martin hasn't released drivetrain specs yet.
The cockpit has space for two passengers, but they'll be sitting with their feet up, just like in a modern F1 or LMP1 car. Aston Martin confirmed that this car makes about 4000 lbs of down force. Aston Martin has told Road and Track it will be roadworthy everywhere it's sold. That means the US also. Still wonder how this thing is Road Legal.
Will this be a supercar have as much of a impact and standout like the Lamborghini Countach, Mclaren F1 and Porsche 959 road car that will be remembered forever not only for there speed but the advancement of cars in general.
http://www.roadandtrack.com/new-cars/a10291809/aston-martin-valkyrie-badge-photos/