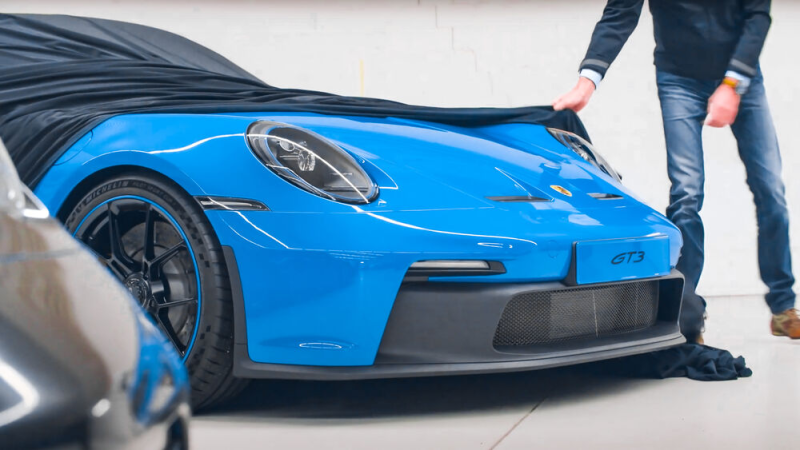 The new Porsche 911 (992) GT3 has now been showed for the first time, without camouflage.
It will have naturally aspirated 4-litre six cylinder boxer motor with more than 500 PS and ability to rev up to 9000 rpm.
The increase of the front and rear track width will make it turn better in corners. Porsche will be offering both manual and DCT gearbox versions of the new GT3.
The full release of the new GT3 is scheduled for May 2021. Later the GT3 Touring and GT3 RS will follow.