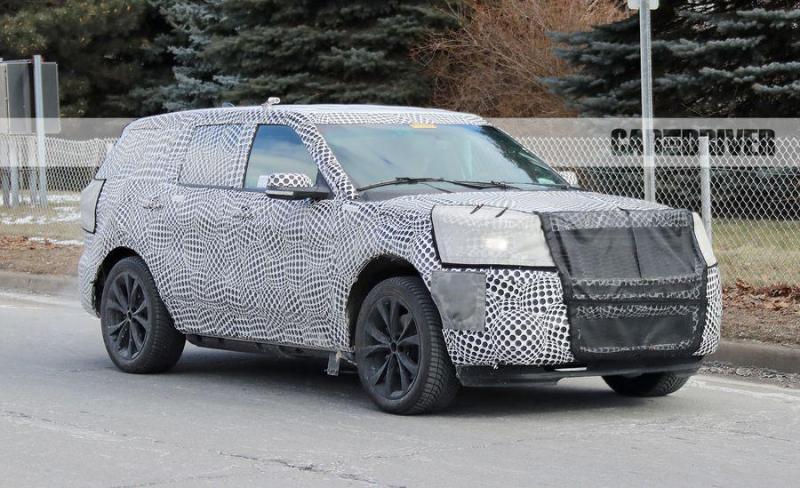 "Look out, Dodge Durango SRT" - Ford is showing off Explorer ST - a 400 hp, rear-wheel-drive sports utility that will probably hit 0-60 mph in 4.8 seconds.
4.8 is 0.4 seconds slower than the Durango, but it is a rear-wheel-drive instead of AWD. Explorer ST will probably keep up with the Durango SRT and beat it by few seconds after the 1/4-mile. It will be about 300-400 lbs lighter than the Durango as well, so be prepared for intriguing drag race between the two.
It is also likely that Ford is working on even faster RS version of the Explorer to rival best of FCA SUVs (Jeep Grand Cherokee Trackhawk, Maserati Levante Trofeo, Alfa Romeo Stelvio Quadrifoglio), VW SUVs (Lamborghini Urus, Bentley Bentayga W12, Porsche Cayenne Turbo S E-Hybrid, and Audi RS Q5/Q8), as well as a brand new BMW X M-series and Mercedes-AMG GL SUVs.
The RS should come with either a variant of the 647 hp EcoBoost engine found in Ford GT supercar or the upcoming 700+ hp Shelby GT500 Mustang Predator engine.