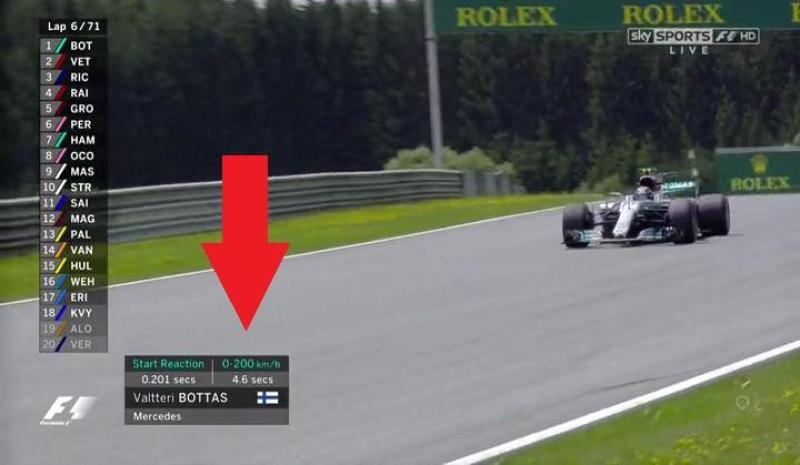 Even with wider tyres and more traction, Formula 1 cars have not caught up to the blistering acceleration benchmarks set by current generation LMP1 prototypes.
The last Sunday's Sky Sports feed of Formula 1 Austrian GP included unusual data graphic - 0-200 kph acceleration time for Valtteri Bottas Mercedes W08 in 4.6 seconds.
This acceleration time was measured after perfect start with very low reaction delay - so perfect, in fact, that competitors Sebastian Vettel and Daniel Ricciardo assumed Valtteri had jumped the start and pleaded for race direction investigation.
4.6 seconds is just 0.1 slower than LMP1 Porsche 919. LMP1 cars are four wheel drive and are believed to be more powerful than Formula 1 cars. Exact power output for fastest teams in both racing series are unknown, but we can speculate that F1 powertrains are now producing close to 1000 horsepower, while LMP1 prototypes can generate up to 1 megawatt (1300+ metric horsepower) in "full delivery" mode.