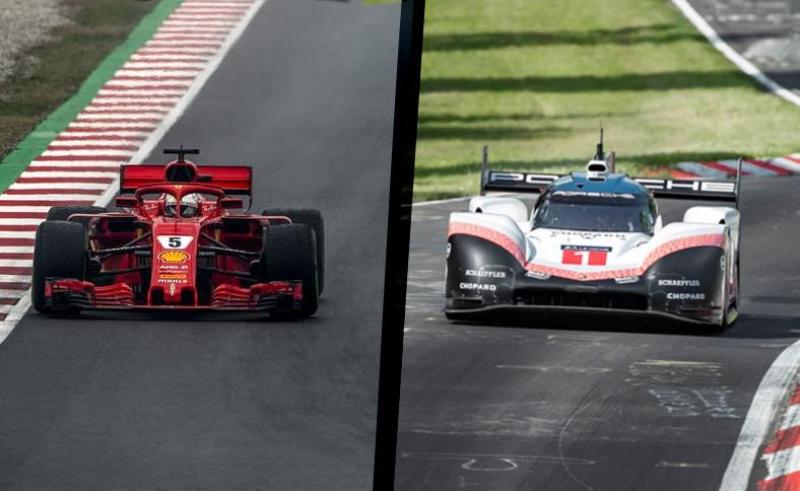 During the qualifying session for 2018 Belgian Grand Prix, two Formula 1 teams managed to beat the absolute track record for Spa Francorchamps.
The record of 1:41.77 was previously held by Porsche 919 EVO - unrestricted Le Mans LMP1 class endurance racer. It was narrowly beaten by Ferrari SF71H (1:41.5) and Mercedes W09 (1:41.55).
The 0.2 second margin is small enough to make it compelling for Porsche to come back and try again.
Given the unrestricted nature of the 919 EVO, it is entirely possible for Porsche to find extra 0.3 seconds and make the headlines for one more round, essentially doubling the news media impact of their 919 EVO project.