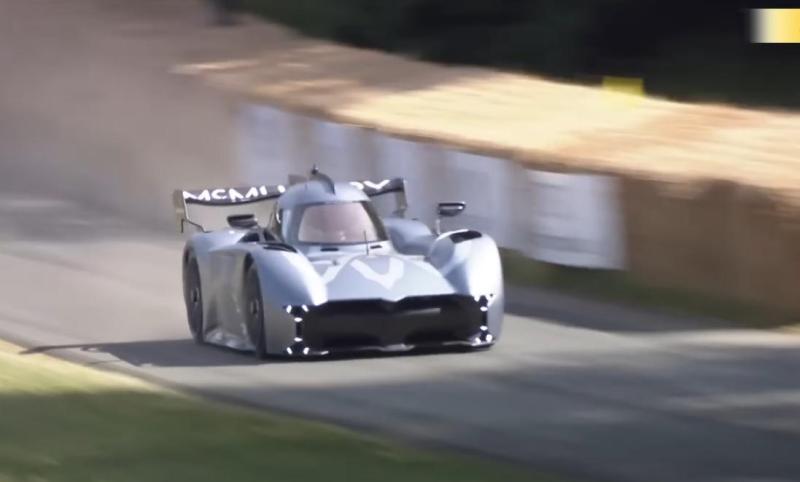 The 2022 Goodwood Festival of Speed has concluded with timed hillclimb race featuring range of fast historic and contemporary race cars, hillclimb and time attack prototypes.
This year, unlike last few, which were plagued with covid-iotism, we had a new challenger for absolute track record at the hillclimb route - McMurty Automotive Spéirling.
The defining feature of Spéirling is active aerodynamics, not movable flaps or retractable wing, but "active aero" in the most direct sense - downforce generated by the car itself, irrespective of speed, via two large suction fans integrated in the floor.
Thanks to brave driving by Max Chilton, extraordinary downforce from both active and passive airflow, as well as conveniently narrow track width, which helps in tight hillclimb courses such as Goodwood, Spéirling set a new track record (39.08 seconds) in dominating fashion, beating previous record holder (electric VW ID R race car) by nearly a second.
Driving fans that generate 2 tonnes of downforce comes at cost of reduced range. Spéirling would likely run of juice after few short laps and would not be able to complete single flying lap at Nürburgring.
Needless to say Spéirling is not a production car and is not road-legal in any country, so don't expect fan cars in Fastestlaps.com leaderboards any time soon.