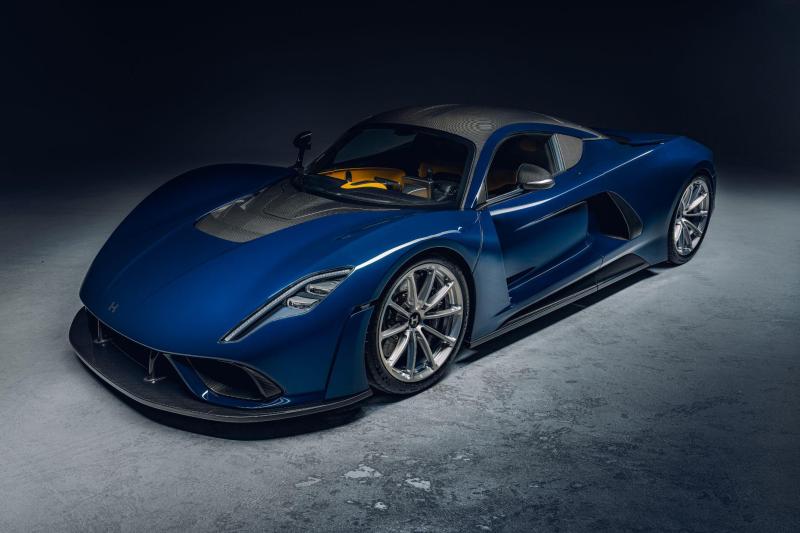 Hennessey Performance have unveiled production version of Venom F5 hypercar, just in time before scheduled customer deliveries in 2021.
Hennessey Venom F5 is brand new and fully bespoke from ground up - no awkward Lotus Elise heritage anywhere to be seen this time.
With $2.1 million dollar price tag and planned production of just 24 units, the Venom F5 will become instant collectible, just as well as ground-breaking (and shaking!) performance car.
F5 is powered by custom 6.6 liter twin-turbo V8 engine named "Fury" with claimed maximum power of 1817 horsepower at 8000 rpm and 1,617 Nm (1,193 lb-ft) peak torque.
Weight is advertised as 1360 kg (2998 lb), 0-100 kph (62 mph) time as 3.0 seconds and 0-200 kph (124 mph) time (much more relevant) as "under five seconds".
Hennessey are targeting a top speed in excess of 500 kph (311 mph) and are promising to prove this with a transparent and independently verified top speed run sometime next year.