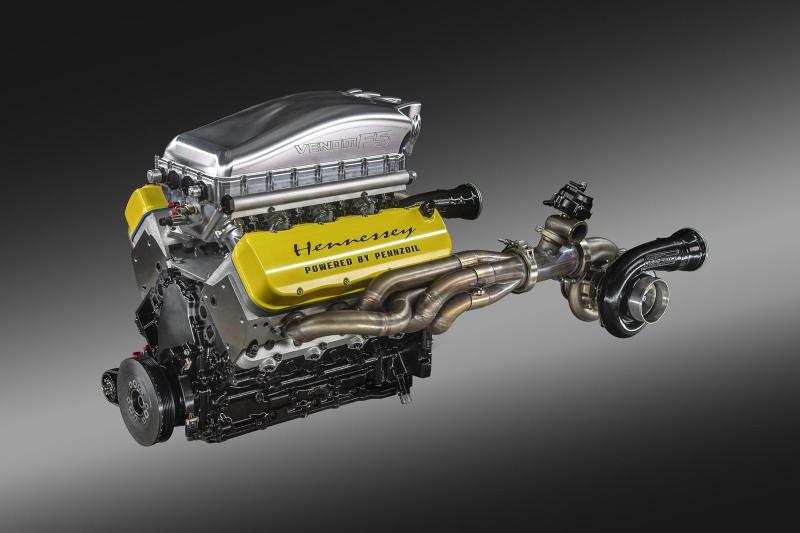 Hennessey's Venom F5 Hypercar is one step closer to not being fake. They've tested out the car's new engine, an it's putting out some crazy numbers for an ICE road car.
The engine is a 6.6L twin-turbo V8 with 2 valves per cylinder. The engine, in testing, put out 1,817 horsepower at 8000 rpm and 1,193 LB-FT at 5500 rpm, with an 8200 rpm redline. The engine, named Fury, is very distantly related to the Chevrolet LS family, however it's using many reinforced parts, such as a forged steel engine block with increased wall thickness and 6 bolts per cylinder. The pistons are forged steel, and the crankshaft is billet steel.
Each turbo is 76mm, and each are rated at 1350 horsepower, so they aren't under too much pressure, even though the engine is running 23 psi of boost.