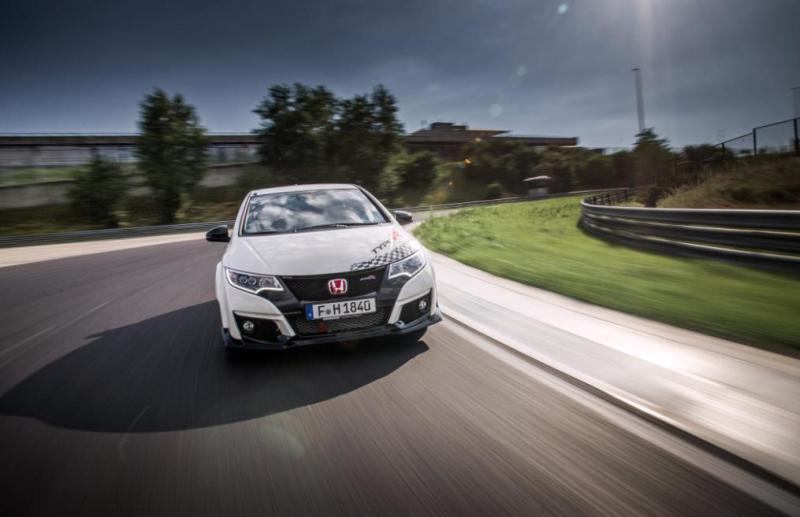 With help of 4 professional racing drivers from World and British Touring Car championships, Honda Civic Type R travelled through UK, Belgium, Italy, Portugal and Hungary, setting front wheel drive production car lap records in 5 well known European race tracks - Silverstone, Spa, Monza, Estoril and Hungaroring.
While Silverstone time was recorded in track configuration previously not featured on FastestLaps.com, and Estoril, Spa and Monza are not yet well represented by FWD production cars, Hungaroring time is definitely a stunner - faster than every single lap on garazs.tv (including one with Mercedes SLR McLaren - standing start, perhaps?) and just 2 seconds slower than 730 horsepower Ferrari F12.
With such momentum, one might expect Honda to eventually return to Nurburgring - this time with a Civic Type R in production trim. I would prefer to see VW Group and Renault pick up the gauntlet and challenge some of these 5 laptimes outside of Germany. Maybe this would start a trend of car manufacturers diversifying their lap-timing efforts across Europe, instead of concentrating only on Nurburgring.
Below are on-board videos of all 5 lap records. Honda claims car had no modifications and same OEM Continental 235/35 R19 tyres you will get in a Honda showroom.