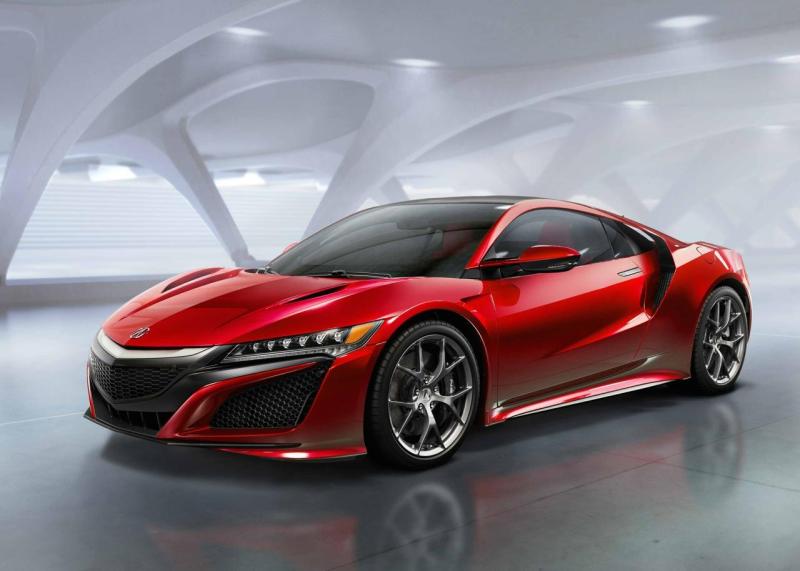 It has been 10 years since the last Honda NSX rolled off the production line in Suzuka, Japan. The decision to stop production was based on weak sales in the final years of production.
In late 2005 or early 2006 a car enthusiast with $100k to spend on a fast car was spoiled with choice. Why spend all that money on a V6 Honda when you can have the brand new 500 horsepower V8 C6 Corvette Z06 for less?
It was similar to the choice that American car buyers had in 1960s when smaller, less powerful European or Japanese sportscars were priced higher than domestic V8 muscle cars.
Despite the many arguments against buying the apparently less bang-per-buck product from Japan, JDM fans and die-hard automotive enthusiasts around the world did not give up on the idea of a Honda supercar and called for a new, re-imagined incarnation of the mid-engine Japanese sportscar which had earned a reputation for being one of the finest handling cars at the time of it's production, and proved in numerous Best Motoring videos, that, on a race-track, it can keep up with most of the more powerful European competition.
Exactly 10 years later Honda have finally answered these calls, revealing to the public, for the first time, the final production version of the Honda/Acura NSX.
NSX version 2.0 differs from 1.0 in so many ways that only the name, the mid-engine layout and cylinder configuration and and 2-door two seat body type are all that's in common with the NSX 1.0 that was revealed as early as 1989.
This NSX, obviously, no longer complies with any 280 horsepower "gentleman's agreements" and introduces a far more competitive 550 horsepower output from a V6 engine which, also unlike the predecessor, is turbo-charged as well as augmented by an electric motor, supposedly, for improved low rpm response and fuel economy.
What distinguishes the new car even more are the twin electric motors driving front wheels. This makes the new NSX an all wheel drive vehicle - a change that might disappoint some of the purists.
Powerful forced induction V6 and all wheel drive are features most of us associate with Nissan GT-R, and there is no denying that the Honda/Acura NSX will be compared with the Nissan GT-R in countless media tests, despite the obvious difference of the NSX being a hybrid.
Hybrid or not, public will be expecting nothing less than excellence in handling for the new NSX. Track performance was exactly what made the first generation car special. It also established Honda as a company that designs fine handling and finely balanced performance road cars, and automotive community will be expecting nothing less from the reborn NSX, despite the fact it will be made in USA, which is another change that will likely upset the more conservative of Honda fans.