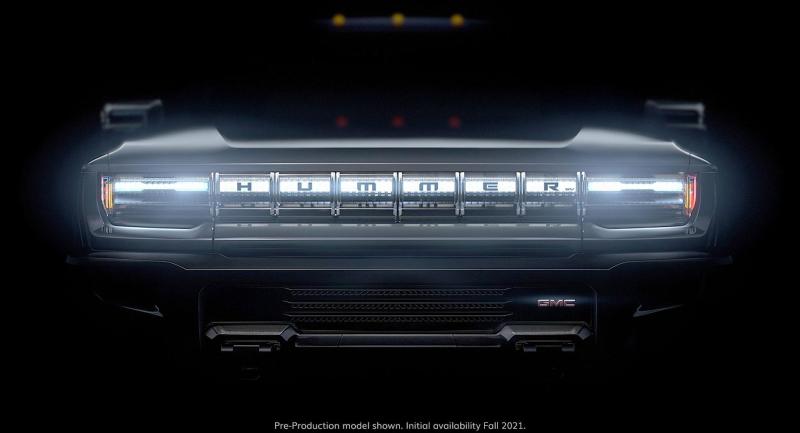 GM plans to resurrect the Hummer SUV as an all-electric pickup truck sold under the GMC brand. Ignoring the irony of an electric hummer, let's talk about specs.
According to GMC, the Hummer EV will have 1000 horsepower . Even more impressive is 11,500 LB-FT of torque at the wheels, which roughly translates as 1150 LB-FT at the motors, according to Car & Driver.
Ignoring the fact that this will probably weigh a lot, being a Hummer and being electric, according to GMC, it will be able to do 0-60 in 3 seconds flat.
Hell has frozen over. A Hummer, a slow-ass car that pollutes like a freight train and has less power than a base Camry, is being reborn as a car that is zero-emission, has more power than a LaFerrari, and will do 0-60 faster then last-gen Corvette ZR1.
I'm not sure where GMC is pulling these numbers from, because EVs are heavy, and so are trucks. And this will be an EV truck. And it will be appropriately huge for a Hummer.
See those orange lights at the top of the photo? That indicates it will be wider than 80 inches and have a GVWR (gross vehicle weight rating) of over 10,000 lbs. What that means is that the combined weight of the car, plus the maximum weight that can be loaded into the truck, exceeds 5 tons. Wow!
GMC is airing commercials featuring the truck during the Super Bowl this Sunday, and a full-reveal should be in May.