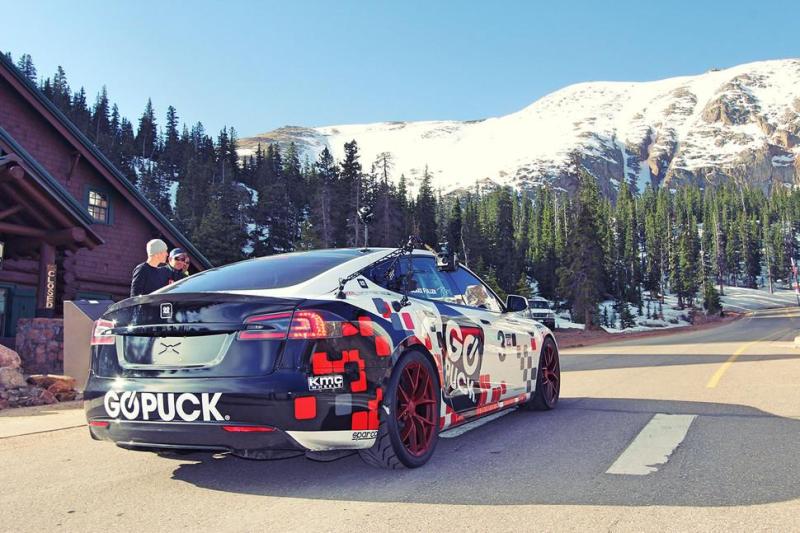 The future is electric. Electric cars will win the war, while still losing some of the batteries ("battles", really) along the way.
One such lost battle was the 2016 Pikes Peak hill-climb. Despite everyone's expectations of easy electric victory, fastest time of 8:51 and all the winning spoils and glory went to one of the teams in "Unlimited" class - 600 horsepower and 600 kilogram Norma M20 RD Limited piloted by none other than Roman Dumas - the same frenchman who recently won in Le Mans, after sensational last lap breakdown of race-leading Toyota TS050.
As a consolation prize for electric car enthusiasts, overall second place Rhys Millen in Latvian eO prototype still managed to set a new electric car record (8:57), improving his own record set last year (9:07) and lifting electric cars up in the sub 9 minute vicinity for the first time.
There was also encouraging news from the somewhat depressingly desolate Electric Production class. The only participant in this class was Tesla Model S P90D, prepared by wearable battery pack company "Go Puck", which set a new class record and respectable benchmark for other electric car manufacturer or privateer teams who may enter this class i the coming years.
Some of the times from production-derived cars in classes Time Attack 2 and Electric Production may appear in Pikes Peak fastest time page.