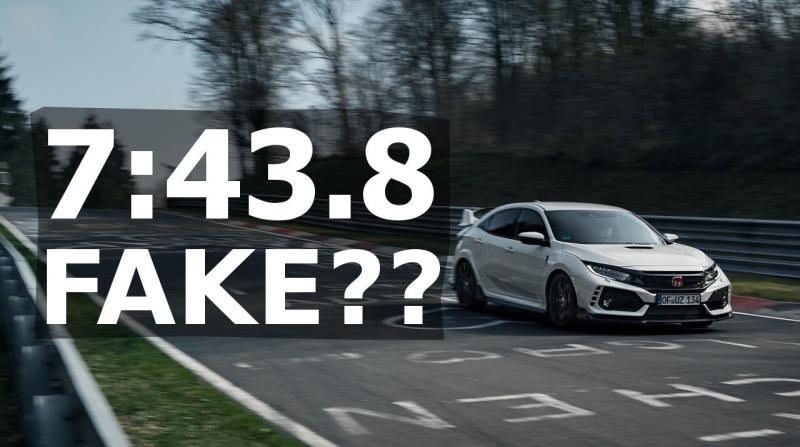 I really don't know what to do with this time. In 2014 Honda already made a questionable claim at the FWD Nürburgring glory when they ran pre-production version of the FK2 and recorded 7 minute and 50 second lap.
This latest announcement of 7:43.8 for the facelifted FK2 looks like more of the same type of marketing deception.
By their own admission, this is a lap time recorded by a car in "final phase of testing regime", which basically means "free-for-all" in undisclosed mods, such as weight reduction, power boost or "extra special" rubber.
Is the subtle footnote of "pre-production version in final stages of testing" going to be a trend for other manufacturer's records in future?
In that case we will have a really difficult time trusting any information that comes from manufacturers.