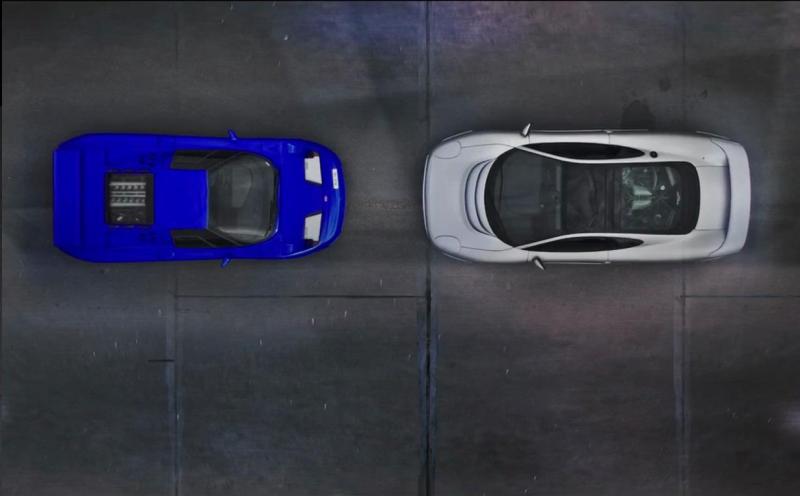 Grand Tour season 2 has not disappointed with lap times. How often do you see classic cars worth 7 figures tested on track with timed laps?
Grand Tour Episode 9, which aired two weeks ago, featured perhaps the coolest two car matchup I have seen in TopGear or Grand Tour in a long while - the 1990s supercars Jaguar XJ220 and Bugatti EB110 Supersport.
Both were concieved at the time when simple headline numbers - top speed, power or 0-100 time carried more weight than lap times, and Ferrari and Lamborghini made big, wide and heavy 12 cylinder cars with little focus on weight savings or handling - neither Diablo nor Testarossa are what you would describe as "track-day cars".
It was educating to see just how slow these 90s "dinosaurs" look at Eboladrome, compared to much less pretentious modern sportscars.
To make matters worse, the 1990s supercar test happend to be filmed in rain, which meant that rear wheel drive Jaguar came dangerously close to losing to 3 cylinder VW Up! and did lose to 1.4 liter Abarth 124.
EB110 and XJ220 are now rated #23 and #25 of 26 cars from season 1 and 2. If we re-arranged this list by top speed, they would be 1st and 2nd - this shows just how much focus has shifted from top speed to overall performance and how top speed is no longer considered decisive when determining which supercar is "fastest".