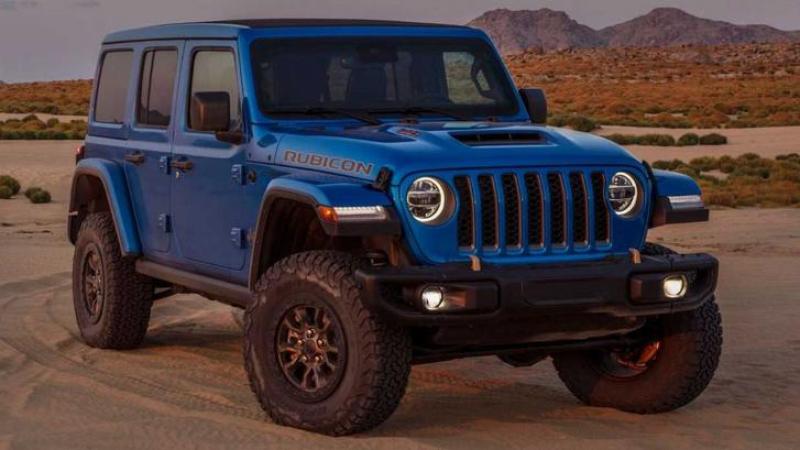 To keep up with its new rival, the Bronco, Jeep unveiled the new Wrangler Rubicon 392 V8. It has a 6.4-liter HEMI V8, producing 477 horsepower and 637 newton-meters of torque. The power goes to all four wheels through an 8-speed automatic transmission, the only option available for this variant.
Like all Rubicon models, it gets the off-road package, including 5 centimeters higher ground clearance, stronger axles, and bigger wheels. Even though it has off-road tyres and the aerodynamics of a brick, it can accelerate from 0-60 mph in just 4.5 seconds, and completes the 1/4 mile in 13 seconds.
Unfortunately, there is very little chance of Jeep bringing the Wrangler V8 to Europe, mostly because of the CO2 emissions of the car.