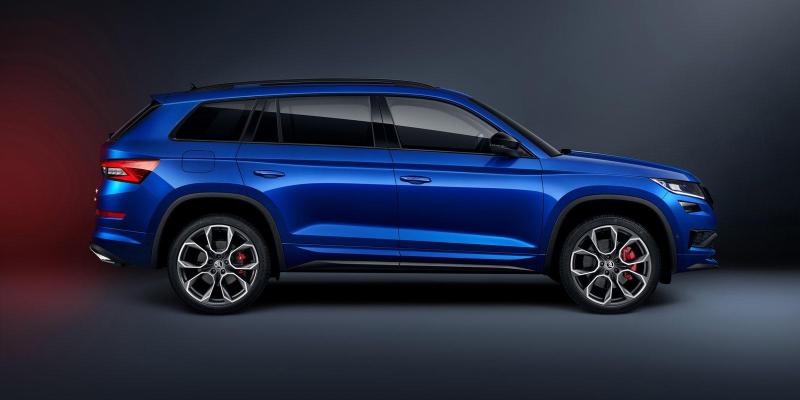 2018 Paris Motor show is about to start and car-maker marketing departments are working overtime releasing news designed to grab headlines.
VW group are now claiming another Nürburgring lap record, but not for a sports coupe or performance sedan. This time it's not even a front wheel drive hot hatch.
VW subsidiary Škoda are claiming they have worlds fastest 7 seat crossover - Škoda Kodiaq vRS. In hands of no other than Sabine Schmitz - the German racing driver turned TV personality, Kodiaq managed a laptime of 9:29.84.
According to the list of Nürburgring lap times, this is the slowest all wheel drive time ever, slower even than ancient Opel Calibra. But that's OK, marketing people can sell water as wine and icecream to the Eskimo, and, apparently there is no other faster SUV which comes with option of having 7 seats, which makes this laptime fastest in a narrowly defined niche.
What I like and respect about this record the most is not the presence of 2 extra seats, but the fact that Škoda Kodiaq vRS has diesel engine - 236 horsepower twin turbo diesel, the latest in VW technology and a gem of a power plant that, unfortunately, will not make it to United States after US government decided to fine VW over cheating to pass emissions tests, which are, arguably, too strict and biased against diesel engines.