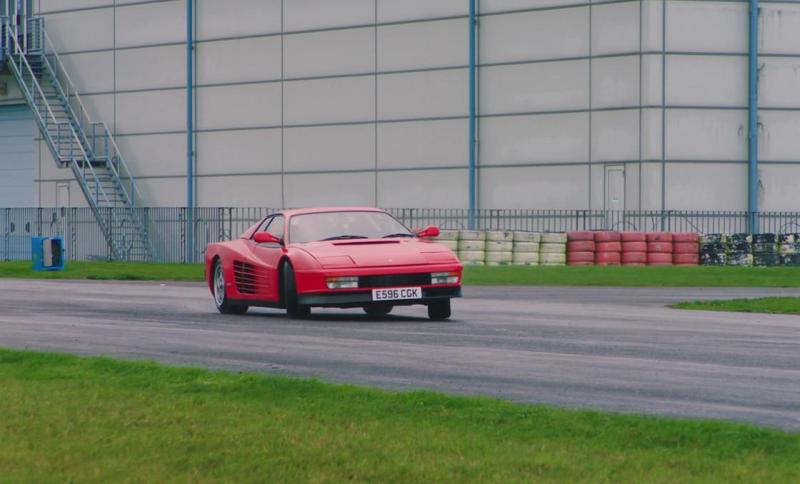 When Grand Tour brings classic cars to the track, it always rains. A great shame, since having apples-to-apples lap time comparison between modern and classic supercars would be very insightful.
After the 1990s XJ220 vs EB110 matchup few episodes ago, today Grand Tour presented two 1980s supercars - Ferrari Testarossa and Lamborghini Countach. The Countach in this comparison was the most powerful 5000 "quatrovalve" variant with 450 horsepower, while the Testarossa was the early base car with 390 hp, which mean't it didn't really have much of a chance in a drag race. It was worth having the drag race anyway, of course. For science.
I wasn't expecting to see lap times for these cars, but that's only because I had already forgot that Grand Tour had timed somewhat equally fragile Jaguar XJ220 and Bugatti EB110 in a previous episode. Unfortunately, Testarossa and Countach laptimes were ruined by wet track. Just like in the Jaguar vs Bugatti episode, we missed opportunity to really see how fast these older super sports cars are compared to modern hot hatches, sportscars and supercars.