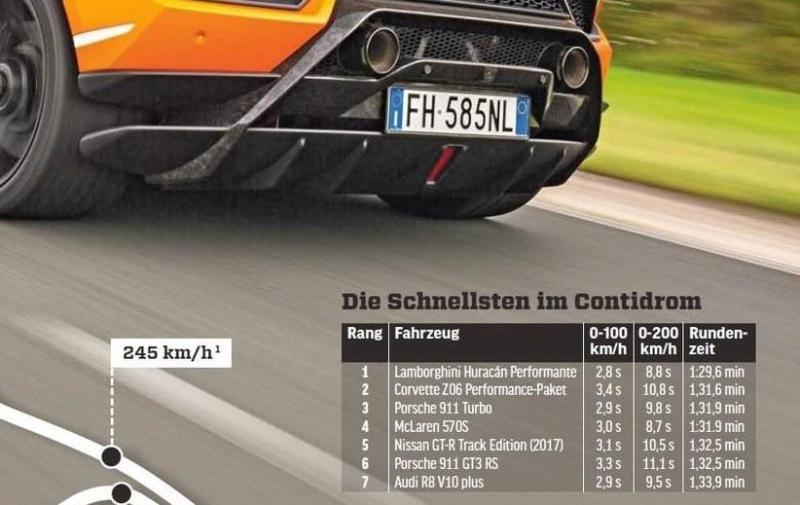 According to Autozeitung, Lamborghini Huracán Performante has beaten the 3.6 km Contidrom lap record comfortably, leaving little doubt about legitimacy of Lamborghini's Nürburgring Nordschleife claims.
Sometimes we see disconnect between manufacturers claims and results from independent media. This is not the case. Performante has validated its track performance claims by improving the Contidrom lap record by 2 seconds.
To put things in perspective, time gap between Performante (1:29.6) and closest competitor Chevrolet Corvette Z06 Performance Pack (1:31.6) would be more than difference between slowest and fastest Formula 1 team.
It looks like the fancy active aerodynamics are no gimmick and provide practical advantage in all types of tracks, not just undulating, high speed loops of Nürburgring.