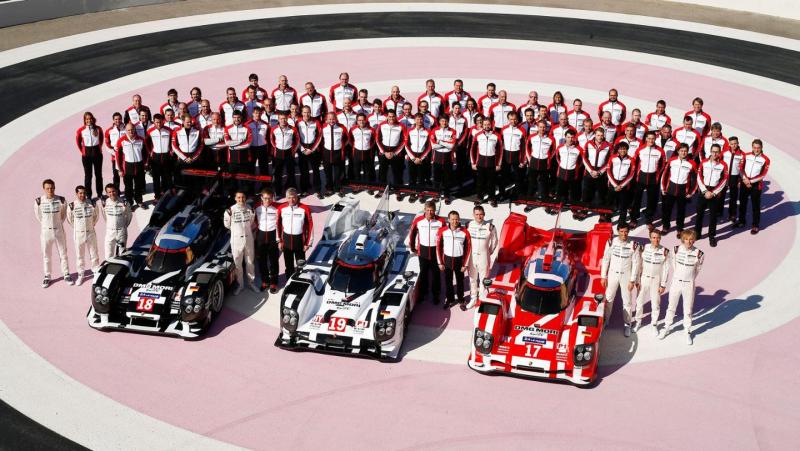 Le Mans 24 hour race is one of the biggest events in racing calendar, not just for sportscars but in entire motorsports. It is the single biggest race of all racing classes and the amount of investment it attracts from big car manufacturers can only be compared to likes of Formula 1 or WRC.
Last year in Le Mans we saw the return of Porsche to the LMP1 class and their first attempt at the overall victory since 1999 and the Porsche 911 GT1.
As it often happens with brand-new racing cars, reliability can spell the end for the fastest and most beautiful race cars. Especially at Le Mans, where tough competition can turn an endurance race into a 24 hour sprint.
In recent years, lack of reliability was the "Achilles heel" for the likes of Peugeot, Toyota and Porsche who managed to build racecars capable of beating Audi in qualifying and keeping up in race, only to retire few hours before finish due to mechanical failures.
This year it's another non-Audi pole position, and, with Porsche qualifying first, second and third, this time it seems more likely than ever to see the Le Mans trophy finally changing hands.
With fair weather and not too many safety-car interruptions, this year it is also likely to see the all time "distance traveled" or even the "fastest lap during the race" records broken, since the 2015 LMP1 prototypes have already broken 6 hour "distance traveled" record in Spa, and are clearly faster than any Le Mans car in the past.
The same can not be said about Formula 1, where technological advancement has been offset by overly restrictive regulations and tyre technology tailored more for diverse racing strategies and overtaking and less for speed and endurance.