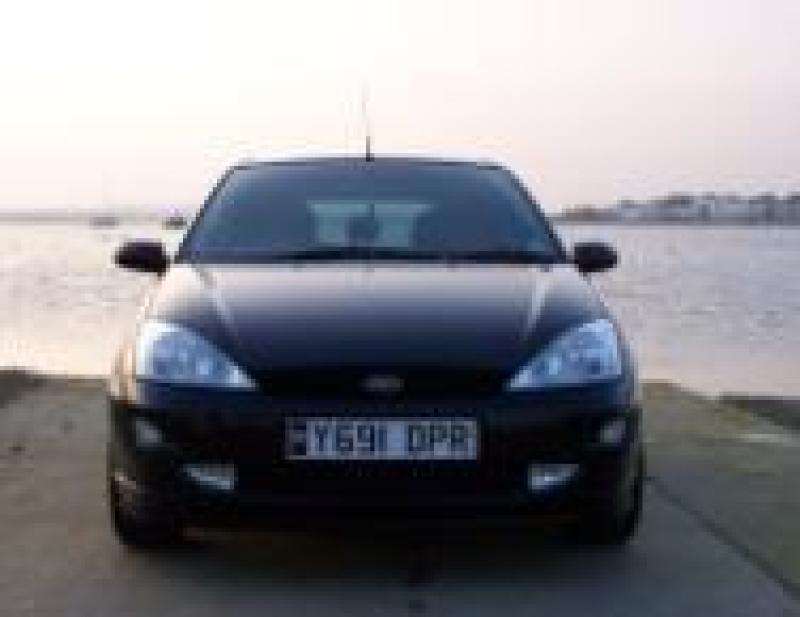 Financially embarrassed after a disastrous short term affair with a 10 year old Impreza Turbo,which dropped a bottom end bearing, I had to seek sanctuary in a "normal" and "sensible" car. A cheap MK1 FOCUS 1.6 Zetec became available and I took the plunge.
Well, I have to say that from a starting point of zero expectation, this little Ford has proved a pleasant surprise. I remember reading Autocar when the Focus came out and how they raved about it. I thought it was just journo bias gone a bit mad, but I've got to say those boys were right. For a bread and butter car, the FOCUS was in it's day and still is a blindingly good steer! The ride, steering and handling are all top drawer and in fact beat all the modern hatchbacks I tried this year -new shape Civic CDTI and Leon FR hang your heads in shame! No-one apart from Ford seems to make a family hatch ride well these days, the Leon was boneshakingly hard.
Compared with the Scooby as well, there are more shocks! The Focus has better turn in, better high speed body control (yes really), better damped body roll and very nearly as much grip. Being a 1.6 litre petrol car, there is of course no power, but also minimal weight up front, so this little terrier dives into roundabouts and corners harrassing more powerful breeds.
I can only say that as a starting point to take on a track day for a novice, this car has got to be worth a shout. Ok, its VERY slow, but you can use all the performance, not scare yourself and have a ball in the process. Its taught me a lesson that some of the most fun cars are not the quickest, but simple, lightweight and basic FWD hacks. Its a shame that the trend these days is bigger engines, wheels, tyres etc and more reliance on power and grip for entertainment, rather than sheer balance and brio!
Well if I'm getting carried away by such a normal humdrum car, please forgive me but it's cheered me no end to know that you can have such fun on a budget. Right, time for my medication...